Swastikas, racial slurs scribbled on Cal Poly apartment
March 1, 2016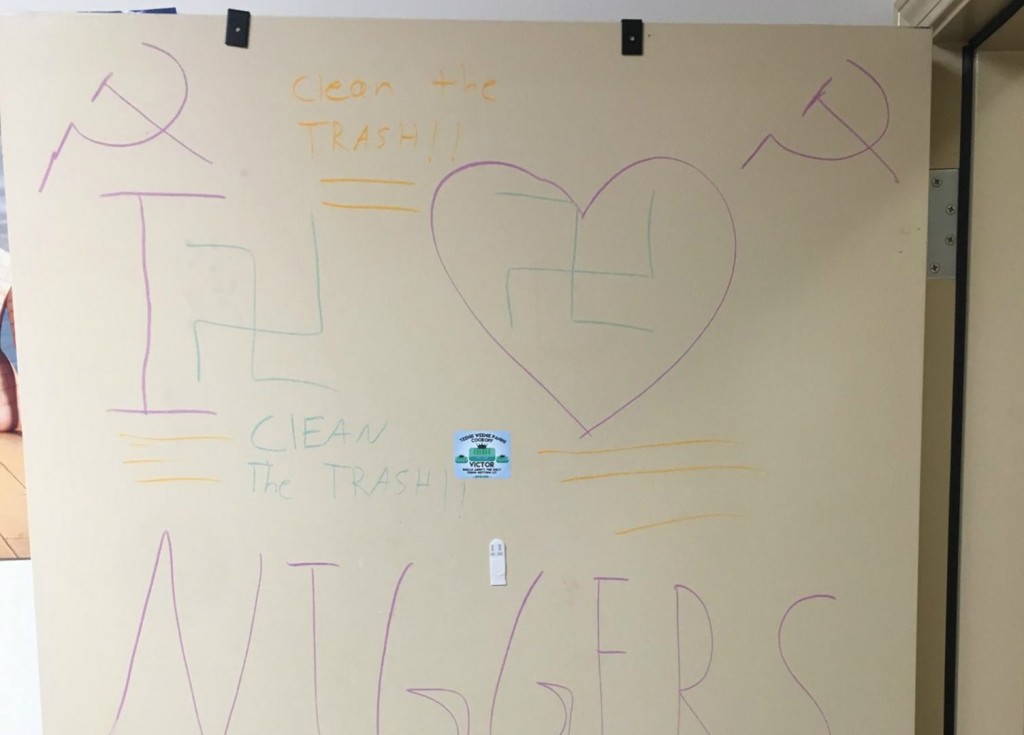 A Cal Poly student found swastikas and racial and homophobic slurs on the door of his on-campus apartment last week. University police have investigated the case and forwarded it to the San Luis Obispo County District Attorney's Office. [Mustang News]
Cal Poly sophomore Neel Kogali said someone threw a glass bottle at the door of his Poly Canyon apartment on Tuesday. The following day, he woke up from a nap and found his door vandalized with hateful language, Kogali said.
An image shows the writing on the door included "I ♡ Niggers" and "Clean the TRASH!!" The word "fag" and hammer and sickles were also on the door, Kogalis said.
University President Jeffrey Armstrong responded with a statement denouncing the hateful rhetoric.
"Criminal behavior and hate-filled rhetoric are clearly at odds with the university's expectations of all campus community members," Armstrong said.
Cal Poly officials have also launched an investigating into the incident. The university says vandalism charges were filed with the district attorney's office.