Body washes ashore at Pismo Beach
April 26, 2016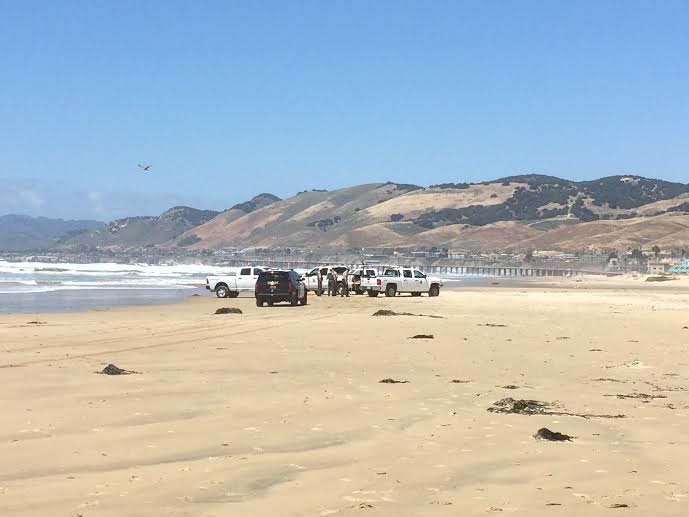 Visitors walking along Pismo Beach Monday found the partially decomposed body of an adult male. Investigators are still determining the man's identity.
The body was discovered around 1 p.m. approximately one mile south of the Pismo Beach Pier, according to the San Luis Obispo County Sheriff's Office. Sheriff's deputies, the coroner's unit, state parks rangers and Pismo Beach police responded to the beach.
Since the body was partially decomposed, it is believed it had been in the water for some time, according to the sheriff's office. An autopsy is scheduled for Wednesday.
On the evening of March 19, Marco Antonio Reyes Jr., 28, of Tulare jumped off the Pismo Beach Pier. Witnesses then saw him struggling in the water. A multi-agency search ensued, but rescue workers did not locate Reyes.
The sheriff's office did not state whether investigators believe Reyes' body was the one that washed ashore.