CHP chases Chihuahua on Bay Bridge, video
April 4, 2016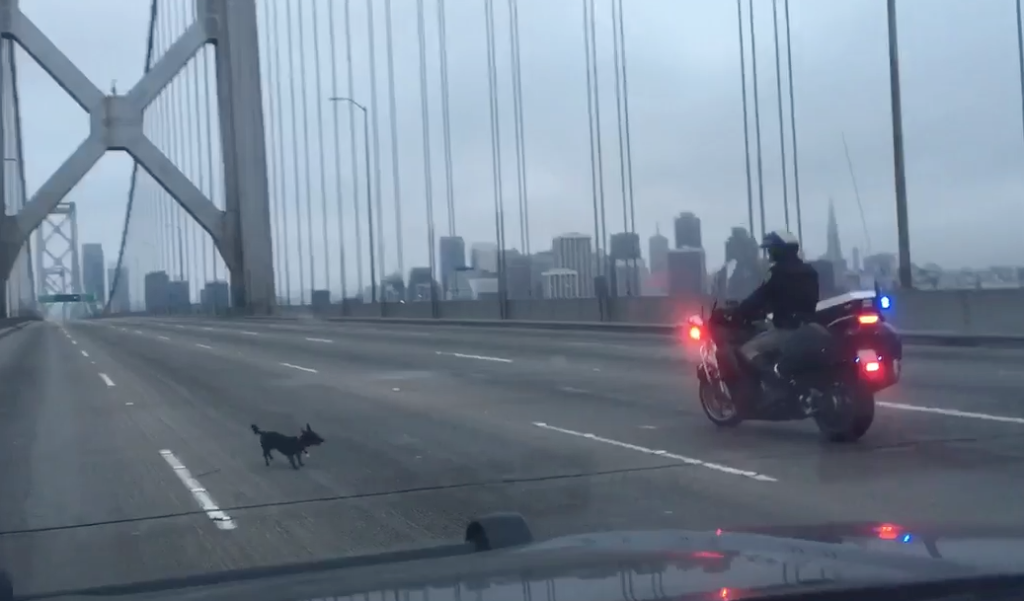 The San Francisco Department of Animal Care and Control is waiting for a dog owner to pick up a runaway Chihuahua that was seen darting across the Bay Bridge Sunday morning. California Highway Patrol officers chased the dog in a "high-speed pursuit" on the bridge.
Dash cam video shows the small dog evading officers as they tried to capture it. Eventually, the officers tracked down the Chihuahua and turned it over to animal services.
Officials are asking the Chihuahua's owner to call animal services at (415) 554-6364.
High speed pursuit of 🐶 this morning on the #BayBridge! Suspect taken into custody. All are safe! #onlyinSFpic.twitter.com/Ny5dgSRITz

— CHP San Francisco (@CHPSanFrancisco) April 3, 2016
.@FOXSports1Desk @TheBuzzerOnFOX Here's another angle pic.twitter.com/FE5az29iFL

— CHP San Francisco (@CHPSanFrancisco) April 4, 2016