Thief nabs Templeton firefighting equipment
April 26, 2016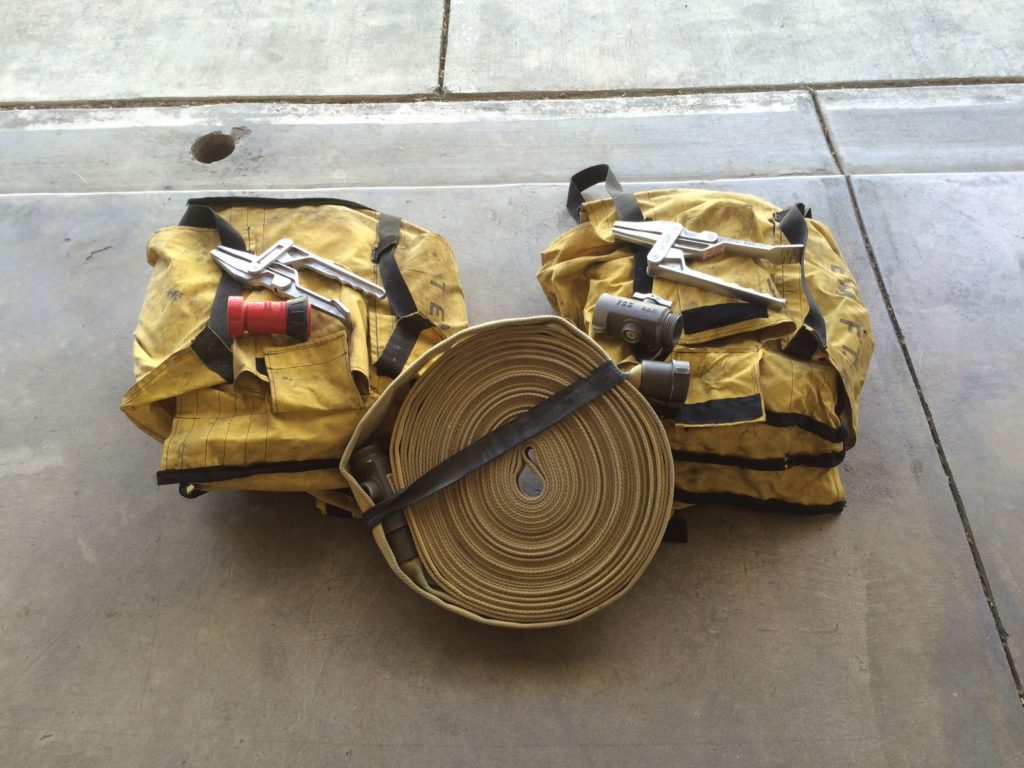 The Templeton Fire Department lost about $2,000 of firefighting equipment on Saturday. Fire officials say the equipment was stolen. [KCOY]
On Saturday morning, Templeton firefighters were preparing for training on wildland firefighting techniques. As they were were setting up the exercise on vacant land near Vineyard Elementary School, they received a call about a multi-vehicle crash nearby.
The firefighters left the training equipment behind and responded to the accident near Vineyard Drive and Highway 101. The firemen spent about 45 minutes at the scene of the accident.
When they returned to the training site, the equipment was gone. Firefighters searched the area but did not find the gear.
The equipment included nozzles and two hose packs filled with 400 feet of light-weight wildland hose.
Templeton Fire Chief Bill White released a statement saying the fire department is saddened by the theft and would like the person who took the equipment to return it.
"The individual not only stole from the department, but the community of Templeton since our resident's tax dollars pay for the equipment," White said.
Fire officials are asking anyone who has information about the theft to contact the sheriff's office at (805) 434-4290 or Crime Stoppers at (805) 549-STOP. They are also requesting donations to pay for replacement equipment.
Interested donors may contact White at chief@templetoncsd.org. The fire department says donations are tax deductible.