Thief targeting roadside stands on Huasna Road
April 13, 2016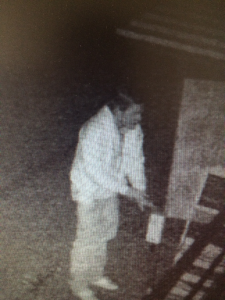 The San Luis Obispo County Sheriff's Office is searching for a man who has been stealing money at night from roadside produce stands. The suspect has been targeting stands on Huasna Road in rural Arroyo Grande.
Investigators are circulating a photo of the suspect. He is described as a white man approximately 25 to 35 years old.
Detectives believe the suspect is associated with a silver Toyota quad cab with a license plate that begins 6M6. Authorities request that anyone who has information about the man call the sheriff's office at (805) 781-4550 and refer to case number 1602-01625.