Santa Barbara taxicab driver carjacked at knife point
May 7, 2016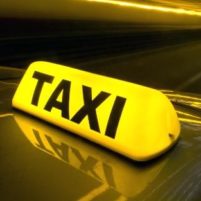 Santa Barbara County sheriff deputies are looking for a man who used a knife while carjacking a taxi early Saturday morning, according to the Santa Barbara County Sheriff's Department
Shortly after 1 a.m., the suspect hailed a cab on State Street in downtown Santa Barbara and directed the female taxi driver to turn onto Old Mill Road and stop in the 200 block. The suspect then put a knife to the back of the driver's neck and demanded cash.
The taxi driver gave the suspect an undisclosed amount of cash before getting out of the car. The suspect then drove off in the taxi and the victim began screaming for help, which resulted in a 911 call.
It took deputies about 30 minutes to locate the taxi in the parking lot of Albertson's in the 7100 block of Hollister Avenue in Goleta. Sheriff's deputies searched the area with the assistance of a K-9 team but were not able to locate the suspect.
The victim described the suspect as a man with a Middle Eastern accent who was wearing all black clothing.
Deputies are asking anyone with information that would assist their investigation to call the Santa Barbara County Sheriff's Department at (805) 683-2724.