Why is the SLO County Grand jury investigating Los Osos?
May 8, 2016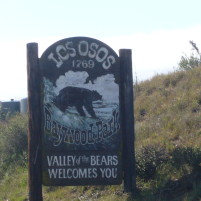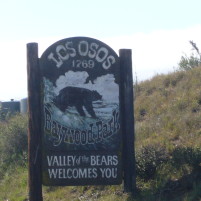 Opinion by TOM SALMON
Currently, the Los Osos Community Services District is under investigation by the San Luis Obispo County Grand Jury. As an outsider looking in, I can only speculate as to why.
The investigation is common knowledge, because there are recent legal bills, reflected by the district's legal counsel. District legal counsel Michael Sietz is charging money while communicating with the grand jury. For mistakes he made; great, screw-up and get paid for it.
Coincidentally and appropriately, grand jurors were in attendance at the recent district board meeting.
This is very serious for Los Osos and the the district's board of directors. Both civil and criminal charges maybe coming forward soon. Fantastic, now that a government body is after this government body, guess who pays these fines and costs, at both ends. Yes sir, Los Osos.
District directors Michael Wright and Marshall Ochinski have allowed claims against us by four, count 'em, four, governmental legal claims departments. You can't make this tragedy up.
These guys, Wright and Ochylski, have hired four consecutive failures for the district's general manager position, costing Los Osos millions of dollars. But these "fellas" want you to vote to keep them in office this year. Are you really that stupid?
News of the district's "disclaimer of opinion" audit, hit the front page last fall and the subsequent termination without prosecution of its general manager, could be among the multitude of reasons for an investigation. Improper booking keeping, non-payment to the government, misrepresenting the truth and possible falsification of records also are involved. Don' forget conspiracy. All with penalties paid by the community of Los Osos.
What astounds me is that over the course of the prior general manager's, Kathy Kivley, tenure at the district, three, count 'em, three attorney's, Ochinski, Erik-Storm and Seitz didn't stop her. Don't forget to include two college professors — one with two PhD's, an insurance salesman, a scientist and an environmental planner all have served on the board.
Wouldn't we hoped they were "brighter" than this?
These "guys" have allowed and promoted the incompetence of this manager, and the three previous, to continue and set the district up for these investigations and fines. What poor quality of legal minds, Ochinski, Eric-Storm and Sietz are! Who would hire them to litigate a dog bite, not me, nor anyone in there right mind.
Now it appears the current board has hired a part time manager at a full time price, $100,000 for a 20 hour work week. This guy has yet to produce the work product necessary to support his bid, but is now requesting a $20,000 annual raise and a year-long commitment. After just three months.
All of these board members should know better, yet they still can't seem to get it right. The community has informed Wright and Ochinski about proper procedure, yet they don't seem to have the ability to understand. This is being done by malice and forethought, with the intention of destroying the community. Elimination is the solution, what a complete failure by Wright and Ochinski.