California lawsuit alleges Google, Facebook, Twitter support ISIS
June 17, 2016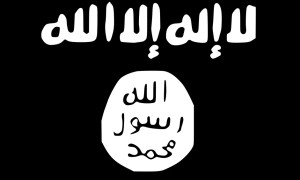 A California family has sued social media giants Google, Facebook and Twitter, claiming they provide material support to ISIS.The family lost their daughter in last November's Paris terror attacks.
Nohemi Gonzalez was a California State University student studying abroad at the time. Gonzalez's family filed a lawsuit Tuesday in federal court in San Francisco, alleging the social media giants are violating the U.S. Anti-Terrorism Act.
"For years, defendants have knowingly permitted the terrorist group ISIS to use their social networks as a tool for spreading extremist propaganda, raising funds and attracting new recruits," the lawsuit states. "Without defendants Twitter, Facebook and Google (YouTube), the explosive growth of ISIS over the last few years into the most feared terrorist group in the world would not have been possible."
The lawsuit states the social media companies rebuffed requests by the U.S. government and the public to stop providing services to ISIS. The Gonzalez family is seeking compensatory damages to be determined by the court.
In response to the lawsuit, Facebook released a statement saying it works aggressively to remove content supporting or promoting terrorism. The company also says it contacts law enforcement when it see evidence of a threat.
Google released a statement saying it has clear policies prohibiting terrorist recruitment and content intended to incite violence. Google says it quickly removes videos violating those polices when they are flagged by users.