Erskine Fire grows to 35,711 acres
June 25, 2016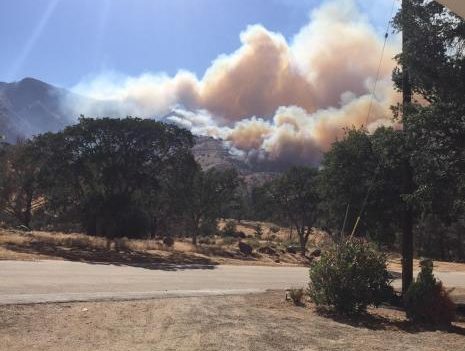 At least 150 homes have been destroyed and an additional 75 sustained damaged in the fast moving Erskine Fire in Kern County. By Saturday afternoon, the fire had grown to 35,711 acres, according to a recent incident report.
Two people have died in the fire that started Thursday near Lake Isabella. The cause of the fire is currently unknown.
Strong winds, high temperatures, dry brush, and steep terrain combined to produce this quick moving fire.
Firefighters from multiple agencies have been successful in slowing north and westbound fire growth. However, because of wind and slope conditions, the fire is expected to continue moving east. In addition, because the southern portion of the fire is in steep and rugged terrain, fire suppression is difficult, according to a recent incident report.
On the Central Coast, the Sherpa Fire which started June 15 in Santa Barbara County, has burned 7,474 acres but was 93 percent contained as of Saturday afternoon.