Popular Pismo Beach restaurant destroyed by fire
June 25, 2016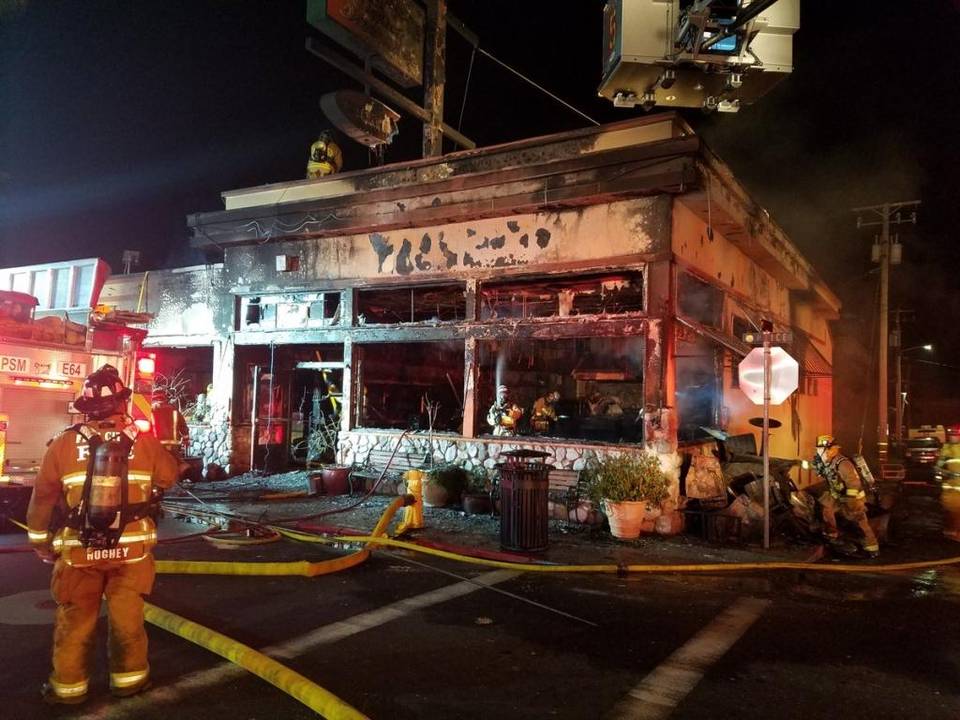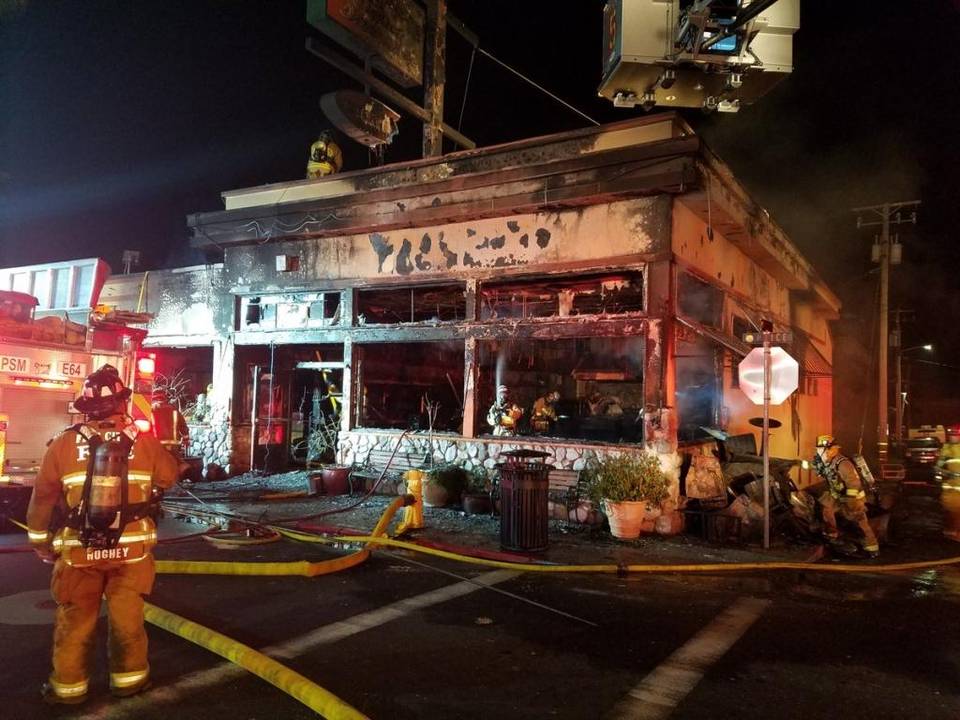 Crews battled a large fire at the iconic Giuseppi's Italian restaurant in Pismo Beach Saturday morning. Price Street is expected to be closed for several hours while crews clean up from the blaze.
Fire officials are investigating the cause of the fire which was contained to the restaurant.
Located on Price Street between Main Street and Hollister Avenue, Giuseppe's Pismo Beach was founded in 1988 by Giuseppe Difronzo as his Cal Poly senior project. Since then, it has been known for its fresh baked breads and traditional Italian dishes.