Paso Robles police searching for power tool thieves
June 23, 2016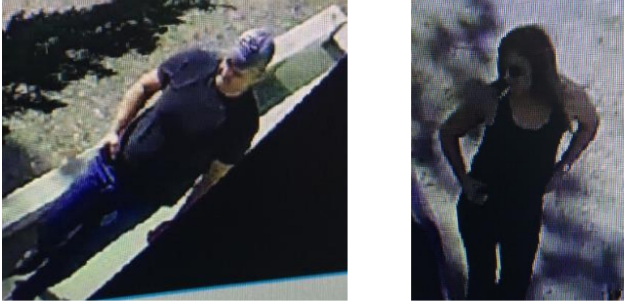 Paso Robles police are searching for a man and woman who stole $3,000 worth of power tools from a business on the 1800 block of Ramada Drive earlier this month. Surveillance footage from a neighboring business captured the suspects stealing the power tools and fleeing in a silver Chrysler convertible.
On June 2, a woman drove a Chrysler Sebring up to the business and waited in the car while a man stole the tools, surveillance footage shows. The man then exited the business, ran to the Chrysler and the suspects fled the scene.
Police say the male suspect appears to be a white adult with brown hair and a medium build. The female appears to be a white adult with long, dark hair and a medium build. Their Sebring was a model from the 1900s or early 2000s with a black top.
Investigators are asking the community to help identify the suspects. Anyone with information about the suspects or the crime is asked to call the police department or Crime Stoppers at 549-7867. Crime Stoppers is offering a cash reward of up to $1,000 for information leading to an arrest and conviction.