California Valley sprouting pot farms
July 21, 2016
By DANIEL BLACKBURN
Isolated and sparsely populated California Valley, on the eastern edge of San Luis Obispo County, is parched, flat terrain, part of the largest remaining native grassland in California.  And now it's becoming known for the widespread — and wide open — introduction of a not-so-native grass, as in high-grade marijuana.
Sheriff's deputies occasionally cruise the dusty streets of California Valley, sometimes stopping to talk to the pot growers, but the lawmen take no action.
Everything that is occurring is perfectly legal under California law.
Large commercial pot farms have sprung up on numerous parcels of land in this desolate area adjacent to the Carrizo Plain National Monument. Law enforcement, in fact, puts the number of fenced half-acre to two-and-a-half-acre farms at more than 100.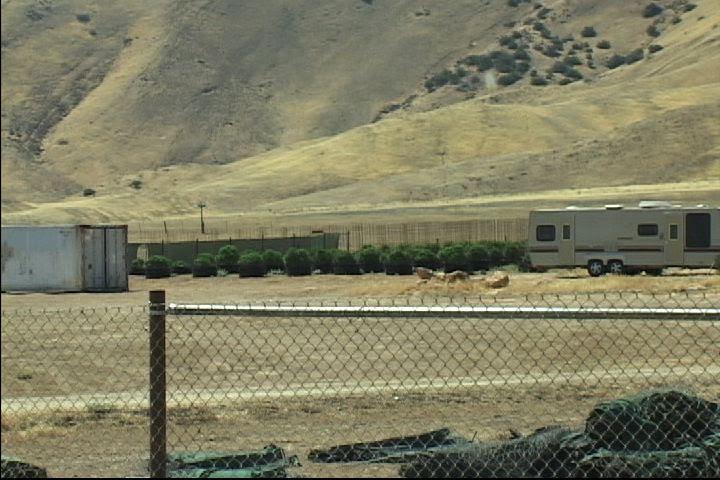 Most of the farms are fenced, some fragilely, others with serious security in mind. Some residences even  have substantial crops growing in plain sight, like miniature orchards.
Sheriff Ian Parkinson said in an email to CalCoastNews that his office "has received many complaints from residents of California Valley regarding their concerns over environmental issues, water use and general safety concerns." The unincorporated community is home to about 500 people — some of whom have recently sold their homes for cash.
One person living near California Valley is worried about the nearly-predictable potential for a significant outbreak in crime in the near future. She asked her name not be used, saying she believes there are gang connections to the farms.
"Those plants are not worth anything today," she said. "But when they bud (flower), that's when it'll start." She said she has seen trucks carrying dozens of outhouses to the farms. And at night, she added, "you can see the lights of trucks" transporting agricultural supplies.
There are farms in all stages of development, from staked-out start-ups to large operations showing tall plants over six-foot fencing. Some farms are open, others support extensive greenhouse structures. Visible are water towers, solar panels, trailers and outhouses for workers, even a windmill trying to dredge water from sparse underground supplies. Most farms are supplied by regular deliveries from water truck owners, several of whom could be seen this day making deliveries of several thousand gallons to each farming client.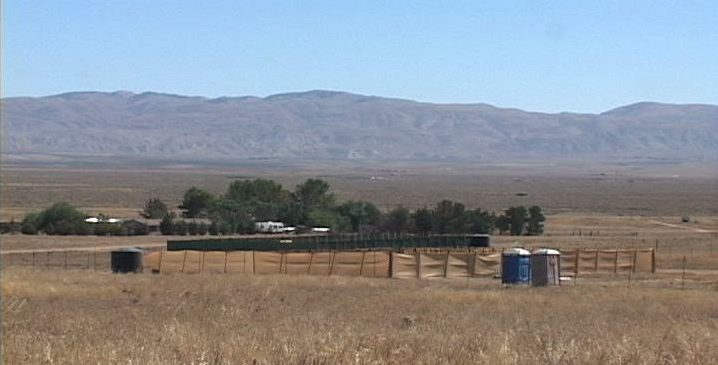 California Valley lots that were virtually valueless a few years ago have been selling rapidly for upwards of $30,000 until recently (as this season's pot growing and harvest window has nearly closed). Many of the individuals purchasing the land tried unsuccessfully to pay in cash, according to local Realtor Mike Ryan, who sold property in California Valley.
On a recent visit to the area, a reporter talked to one grower, a tiny Asian man wearing a broad hat and wrapped against the blazing sun, who expressed in broken English typical farmer-like concerns about water, planting schedules, herbivores, and crop thieves.
The man didn't want to be identified, and he abruptly dismissed a request to photograph around his foot-high plants. He said his grow, irrigated through a complex series of drip lines, will take several months to flower and produce buds for eventual sale through medical marijuana cooperatives and other outlets legalized by voter approval of Prop. 215, the Compassionate Use Act of 1996.
Parkinson said his deputies "determined that many of the growers moved into the area just to grow marijuana. In many cases, they came to San Luis Obispo County from neighboring counties that have ordinances regarding the size of grow locations and the number of plants."
Noting that this county does not have such an ordinance yet, Parkinson said he has "requested assistance of County Code Enforcement to enforce obvious health and safety violations. Until an ordinance is developed, it is difficult to address the concerns of the community in criminal court."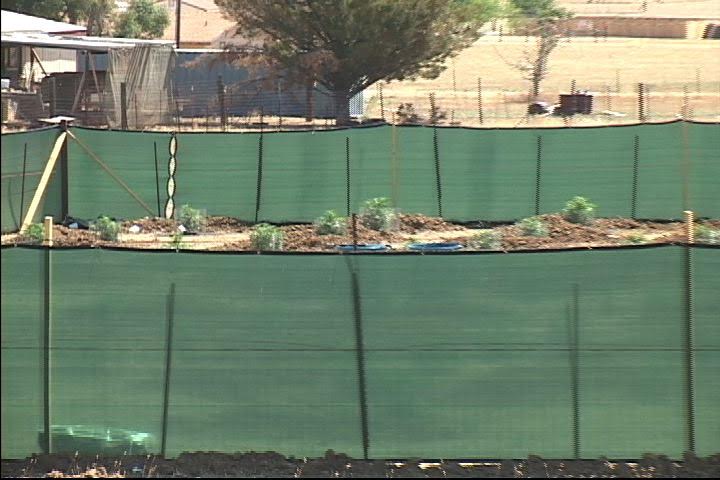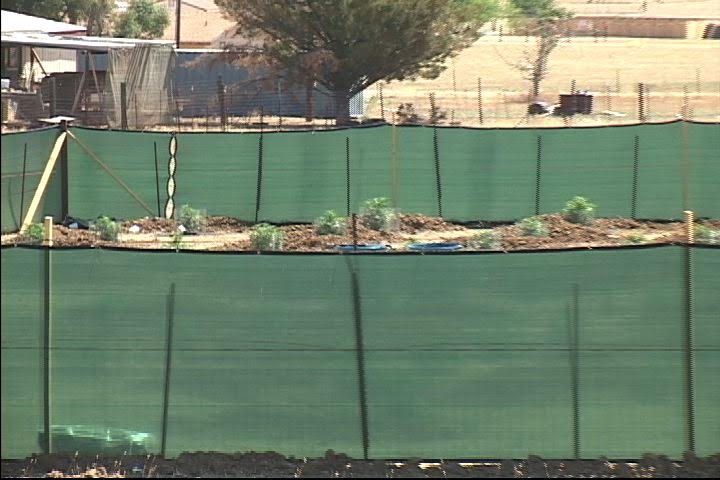 On July 26, the San Luis Obispo County Board of Supervisors is scheduled to discuss developing an ordinance regulating marijuana grows in the unincorporated areas of the county, such as the California Valley.
"We will begin the process of making thoughtful decisions on zoning for marijuana on Tuesday," Supervisor Debbie Arnold said. "We need to remedy issues with marijuana cultivation without loopholes. I am concerned because it is a very remote area and water is not plentiful."
Growers now planting in California Valley, said one person familiar with several of the operations, are banking on a successful current season to amortize their initial investment, and being fully operational and prepared to expand if state voters approve legalization of marijuana for all uses in November.