Fresno police release video of officers killing unarmed man
July 14, 2016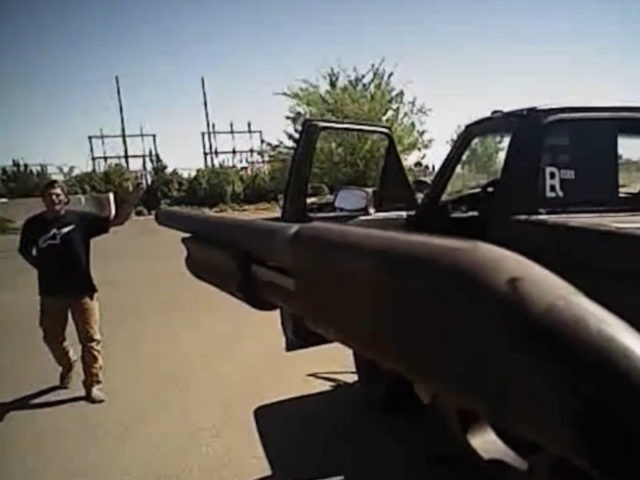 Amid a national debate on fatal police shootings, the Fresno Police Department released body camera footage showing officers shooting and killing an unarmed 19-year-old man. By doing so, Fresno police broke ranks with other law enforcement agencies, which rarely easily release body camera footage. [LA Times]
On June, 25 Fresno police were pursuing a pickup truck driven by Dylan Noble, a white man. Police Chief Jerry Dyer said at a news conference that officers were responding to a report of a man with a rifle.
When Noble stopped his truck, the teen disobeyed orders that officers were shouting. Nobel got out of the truck, walked toward the officers, retreated, then began approaching the officers again.
As Noble was walking, he appeared to be carrying an object in his right hand that officers believed  could be a weapon, Noble said. The teen was also heard saying he hates his life.
One officer shot Noble twice, causing the teen to fall on the ground. Noble was then seen moving his hand into his waistband under his shirt.
The officer then fired a third shot, and about twelve seconds later, another officer fired a fourth bullet into the teen.
Investigators determined the object in Noble's hand was a 4-inch plastic container with malleable clay.
Dyer said he decided to release the graphic footage due to the intense public interest in the shooting.
An internal police investigation into the shooting is ongoing. The Fresno County District Attorney's Office is also conducting an investigation.