Paso Robles clairvoyant dies in sheriff's department custody
July 19, 2016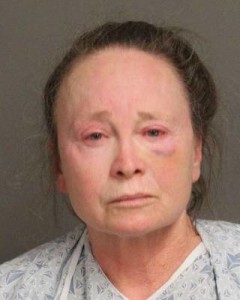 A 62-year-old Paso Robles woman and self-proclaimed clairvoyant, who was due to stand trial for the murder of a 34-year-old man, died while in custody on Saturday. Nicole Honait Luxor died of bladder cancer, which metastasized to her liver.
In Nov. 2015, sheriff's deputies arrested Luxor for murder following an approximately 9-hour standoff. Luxor allegedly killed Benjamin Daniel Terra at the Dancing Horse Retreat, where the Paso Robles woman bred and trained horses, hosted events and conducted psychic readings.
The killing reportedly followed an argument over the size of a medical marijuana growing operation Terra was operating at Luxor's property. A relative of Terra's told CalCoastNews that the victim had several large marijuana grows in locations that included Paso Robles and Morro Bay.
On Nov. 14, Glen Kinford, a caretaker at the ranch, knocked on Luxor's door and said he was looking for Terra. Luxor led Kinford into her living room where he saw Terra's body on the floor. A sheet covered Terra's face.
"That's not Ben, that's the devil that looks like Ben," Luxor said, according to the police report.
Shortly after 3 p.m., deputies responded to a 911 call from Kinford reporting the body. Luxor, who reportedly appeared to be intoxicated, then barricaded herself inside her home.
Deputies managed to enter the home and find Terra's body. Luxor then retreated to an upstairs bedroom, and there was an exchange of gunfire between Luxor and the deputies. Officials have given differing accounts as to the number of shots that were fired.
Since going to jail, Luxor had been terminally ill and was in and out of the hospital. She was admitted to Sierra Vista Medical Center four different times this year for a total of 81 days. Her last hospital stay began on July 1.
Vogel said that during trial he planned to assert Luxor acted in self-defense.
"There are still a lot of questions about both the case itself and whether or not she had initiated the exchange of gunfire with sheriff's deputies," Vogel said. "Nicole never got her opportunity to present her case."