Phony bomb threats leads to Avila beach evacuation
July 2, 2016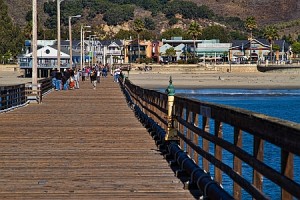 Avila Beach was the subject of a bomb scare Friday night after a man called the Pismo Beach Police Department with a claim that he had planted two bombs at the Inn at Avila Beach and another bomb on the waterfront. The caller claimed the bombs were set to go off at 5:20 p.m.
Shortly before 5 p.m., San Luis Obispo County Sheriff's deputies responded to Avila Beach to evaluate the threat. Deputies evacuated people from the Avila Beach Inn and the waterfront, while permitting the large crowds gathered at Farmer's Market to remain.
After searching the hotel, at approximately 6:30 p.m., deputies permitted hotel guests to return to their rooms. The waterfront was reopened at 8:30 p.m.
Investigators are now focused on discovering the identity of the man who made the phony threat.