Santa Maria church leader sentenced for child sex abuse
July 8, 2016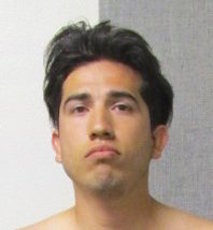 A 26-year-old Santa Maria man has received an eight-year prison sentence for sexually abusing a child. The man recently served as a local church leader for youth and worked as a youth sports coach. [KSBY]
Daniel James Moreno pleaded guilty to charges of continual sexual abuse of a child and committing lewd and lascivious acts on a child. He received six years in prison for the first count and two years for the latter offense.
A judge also ordered Moreno to register as a sex offender for the rest of his life.
Santa Maria officers arrested Moreno after responding to a home at around 12:40 a.m. on March 28. Police did not release details about the case.