Atascadero nursing facility sued over patient's death
August 4, 2016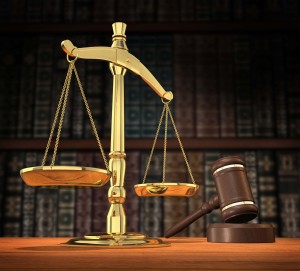 A Long Beach law firm filed a wrongful death lawsuit against an Atascadero nursing facility, alleging the rehab center caused an elderly man's death. Leo Paul Landry, who was suffering from dementia, fell several times while living at the facility and died after staffers injected him with morphine, according to the lawsuit.
Landry moved into Country Care Convalescent Hospital for rehab and long-term care after he suffered a hip fracture. Instead of receiving the proper care, Landry suffered multiple injuries, which eventually led to his death, the suit alleges.
The lawsuit filed by Garcia, Artigliere and Medby states Landry was admitted to Country Care Convalescent Hospital with a known history of falls, a hip fracture, dementia and the use of psychotropic medication. Landry's children, as well as medical documents, stated Landry had a propensity to wander when left unattended. The family's attorneys claim the nursing staff disregarded the warnings and withheld care and supervision from Landry.
In Sept. 2014, Landry fell while he was left alone, He suffered a femur fracture, was transferred to the hospital and underwent surgery.
From that point forward, Landry experienced pain and difficulty walking, which left him increasingly more bed and wheelchair-bound. Landry also started developing urinary tract infections, which combined with his dementia, made him more confused and at a greater risk of falling.
By April of this year, Landry had fallen several more times while living at Country Care. On April 29, Landry developed a high fever and was sent back to the hospital.
That same day, though, Landry returned to Country Care with the diagnosis of pneumonia. Landry's condition worsened, and he experienced difficulty breathing, but the nursing staff did not report the change in condition, according to the lawsuit. The suit alleges staff members injected Landry with morphine, rather than taking appropriate action.
Landry died shortly after receiving the morphine shot.
The lawsuit alleges wrongful death, elder abuse, negligence and negligent hiring and supervision. It is unclear what damages are being sought.