Cal Poly offering more transgender housing
August 16, 2016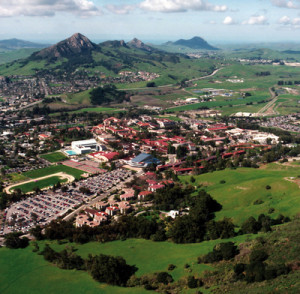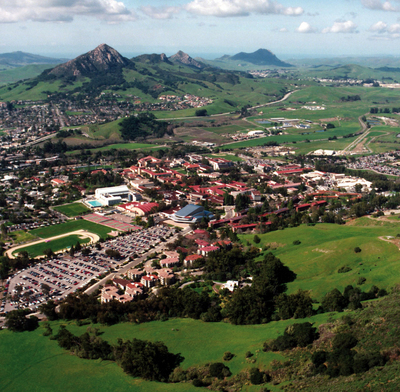 Transgender students and their supporters can now live together starting the moment they arrive on the Cal Poly campus. By expanding the university's transgender housing program, Cal Poly officials met one of the demands issued by a protest group that had threatened to go after President Jeffrey Armstrong's job. [Tribune]
Since 2012-2013, Cal Poly has offered particular students the option of obtaining gender-inclusive housing. The university defines gender-inclusive housing as an effort to support students who identify as transgender, genderqueer or gender questioning (TGQQ).
Previously, the university only offered gender-inclusive housing to returning students living in the on-campus Poly Canyon Village apartments. This fall, anyone who identifies as a member of the TGQQ community or who is supportive of the community and is comfortable with a roommate of any gender identity may live in the special housing arrangement. Gender-inclusive housing will be available in the Cerro Vista and Yosemite Hall dorms.
University officials say students who may occupy the gender-inclusive housing include individuals of the same gender or gender identity, such as members of the lesbian, gay, bisexual, transgender and questioning (LGBTQ) community, as well as supporters. Students can designate their preferences on campus housing applications.
Thus far, 128 returning students, 105 first-year students and eight transfer students have been assigned to gender-inclusive housing for the upcoming school year. About 7,000 students are expected to live on the university campus this fall.
Last year, the pro-diversity protest group SLO Solidarity ordered Cal Poly administrators to deliver on a list of 41 demands, which included mandatory gender and ethnic studies classes; gender-neutral living quarters and bathrooms; and a dramatic increase of tenure-line "faculty of color." SLO Solidarity said it would demand a new administration if the demands are not met.
In response to the expansion of on-campus gender-inclusive housing, SLO Solidarity leader Matt Klepfer said Cal Poly took a big step toward having standard practices that exist at most other universities nationwide.
Cal Poly spokesman Matt Lazier said the change is a result of the university's effort to create an open and welcoming environment for all members of the campus community.