California gang database rife with errors
August 15, 2016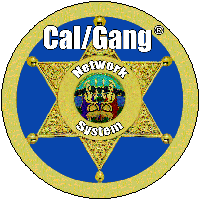 Law enforcement agencies entered the names of 42 people in a state gang database when the alleged gangsters were under 2 years old, according to findings of a recent audit. The audit revealed that the CalGang database contained numerous errors, including alleged violations of privacy rights. [LA Times]
Approximately 150,000 names of suspected gang members are currently entered in the CalGang database, a state-funded project. Of the individuals entered, 64.9 percent are Latino, 20.5 percent are black and 93.1 percent are male.
Officers have used the database for decades to to examine suspected gang ties and affiliations. CalGang is overseen by an executive board and advisory committee consisting of local law enforcement officials. The audit conducted by State Auditor Elaine Howle noted there is almost no transparency or scrutiny of the management of the database.
Of the 42 alleged gang members whose names were entered in the database when they were under 2 years old, 28 were described as "admitting to being gang members," according to the audit.
Auditors also found more than 600 individuals in the database who should have been purged because their files had not been updated within five years. Many of those individuals were not scheduled to be purged for more than 100 years.
A sample of data from the Los Angeles and Santa Ana police departments, as well as the Santa Clara and Sonoma County sheriff's departments, revealed the law enforcement agencies could not substantiate the CalGang entries they made. That demonstrated weakness in the process for entering, evaluating and auditing data in CalGang, the audit states.
LAPD and Santa Ana police failed to fully implement a 2014 law requiring agencies to notify juveniles and their parents before entering the juveniles' names in the gang database, according to the audit. In 70 percent of the cases, Los Angeles and Santa police did not provide proper notification.
The Los Angeles, Santa Ana and Sonoma County law enforcement agencies disputed findings in the audit, particularly the allegations that they failed to comply with state guidelines and privacy rights.
LAPD Deputy Chief Matt Blake said the allegations might harm public trust in law enforcement. Blake also praised the LAPD gang detail officers for their ability to identify gang members.
Peter Bibring, the director of police practices at the California ACLU, described CalGang as an ineffective tool.
CalGang is an ineffective tool full of inaccuracies that results in violations of people's rights," Bibring said.
In response to the auditors findings, Howle recommended there be a new oversight structure for CalGang that is administered by the California Department of Justice. Auditors also recommended conducting public hearings and adopting new requirements for entering, reviewing and sharing information in the database. Likewise, auditors called for police agencies statewide to complete comprehensive reviews of their entries.