Central Coast cities rank among least safe in California
August 31, 2016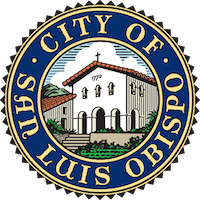 Santa Maria, San Luis Obispo and Pismo Beach rank among the 30 least safe cities in California, according to a report released by a research and analysis website. The rankings are based on a variety of FBI crime metrics, and they factor in population size. [Patch]
Out of 417 cities statewide, Santa Maria ranked the 13th least safe city on the list produced by ValuePenguin.com. San Luis Obispo ranked 23rd least safe, and Pismo Beach ranked 26th least safe.
No other cities in San Luis Obispo or Santa Barbara counties ranked among the 100 least safe in the state. ValuePenguin ranked the city of Reedley in Fresno County as the least safe city in California.
No cities in SLO County made the 100 safest list. Four Santa Barbara County cities made the 100 safest list: Guadalupe (24), Solvang (56), Goleta (59) and Carpinteria (60).
ValuePenguin ranked Imperial, which is located about 15 miles north of the Mexican border, as the safest city in California.
The rankings take into account property-based crimes, like burglaries and vehicle thefts, and violent crimes, such as rape, robbery and aggravated assault. Analysts retrieved the data from the most recent FBI crime report and adjusted the scores for population size. Only cities or communities with populations of at least 5,000 were included in the rankings.