Citizen's tip leads to arrests in Grover Beach
August 22, 2016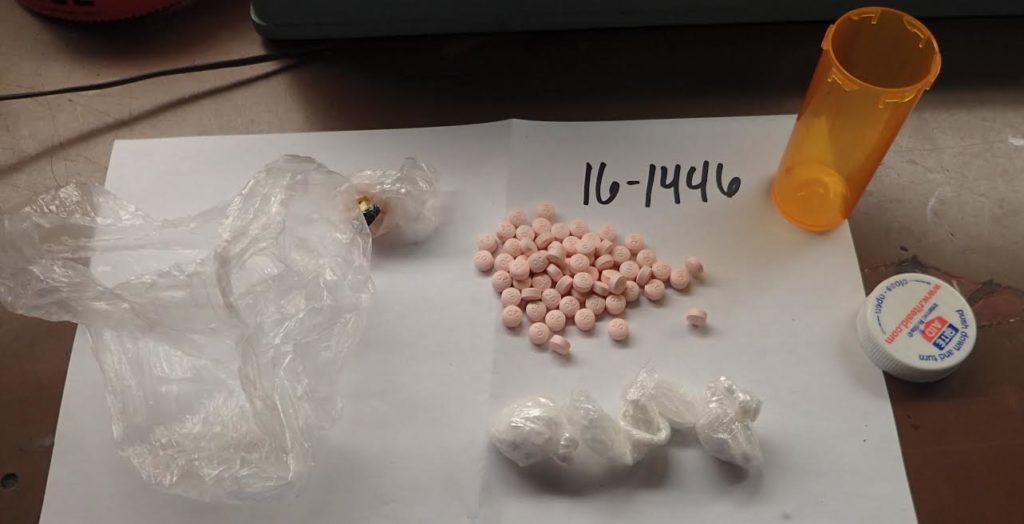 Grover Beach police seized guns and drugs Saturday after receiving a tip that two men were possibly using illegal narcotics in front of a business. Officers arrested both of the suspects, one of whom was a felon on probation.
After receiving the tip, officers responded to the 1300 block of Grand Avenue and discovered David John Thompson II, 28, of Morro Bay and Jack Dean Everhart II, 36, of Santa Margarita standing near a vehicle.
Thompson tried to conceal his identity by providing a false name to the police.
During the arrest, officers found Thompson was in possession of methamphetamine packaged for sale, as well as prescription oxycodone pills.
Police determined Everhart was on probation and that his probation contained a clause prohibiting him from possessing any weapons or drugs. Officers conducted a probation search of Everhart and his vehicle and found methamphetamine, marijuana, drug paraphernalia, two hunting knives and a baton-style Taser.
Officers charged Thompson with possession of a controlled substance, possession of a narcotic substance, possession of a controlled substance for sale and providing false identification to law enforcement. Everhart is charged with possession of a controlled substance, possession of paraphernalia, possession of less than 28.5 grams of marijuana, being a felon in possession of a stun gun and violating probation.
Police booked both Everhart and Thompson in San Luis Obispo County Jail. Thompson remains in jail with his bail set at $50,000 while Everhart is no longer in custody, according to the county sheriff's office website.
Grover Beach police said Saturday's incident was a great example of a citizen seeing something suspicious and reporting it to law enforcement.