Alleged drug dealers arrested after Paso Robles traffic stop
September 8, 2016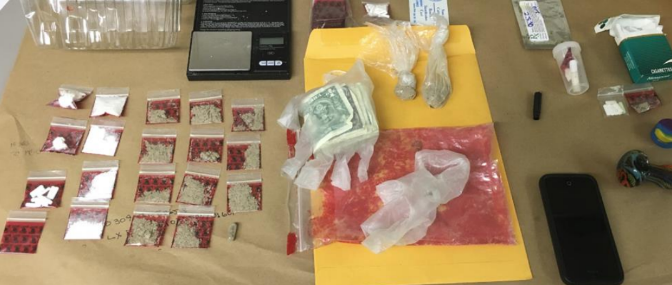 Paso Robles police found Xanax, cocaine and ecstasy packaged for sales after stopping a driver  Tuesday morning. Officers then arrested a 21-year-old man and an 18-year-old woman who were inside the vehicle.
At about 10:25 a.m., officers stopped a vehicle near the intersection of Melody Drive and Dorothy Court because of vehicle code violations, according to a police department press release.
After stopping the car, officers observed and smelled marijuana inside, which prompted a narcotics investigation, the press release states.
During the investigation, officers found more than 30 Xanax pills, more than 11 grams of cocaine and more than 27 grams of MDMA, or ecstasy. Officers seized the drugs, as well as money, narcotics paraphernalia and items used for selling controlled substances.
Officers arrested Francisco Daniel Flores and Rachel Lane Tomassi on charges of sales of controlled substances, transportation of controlled substances and criminal conspiracy. Police booked the suspects into the San Luis Obispo County Jail.
Flores and Tomassi both remain in custody with their bail set at $50,000 each.