Ed Asner moderates Cambria forum
September 30, 2016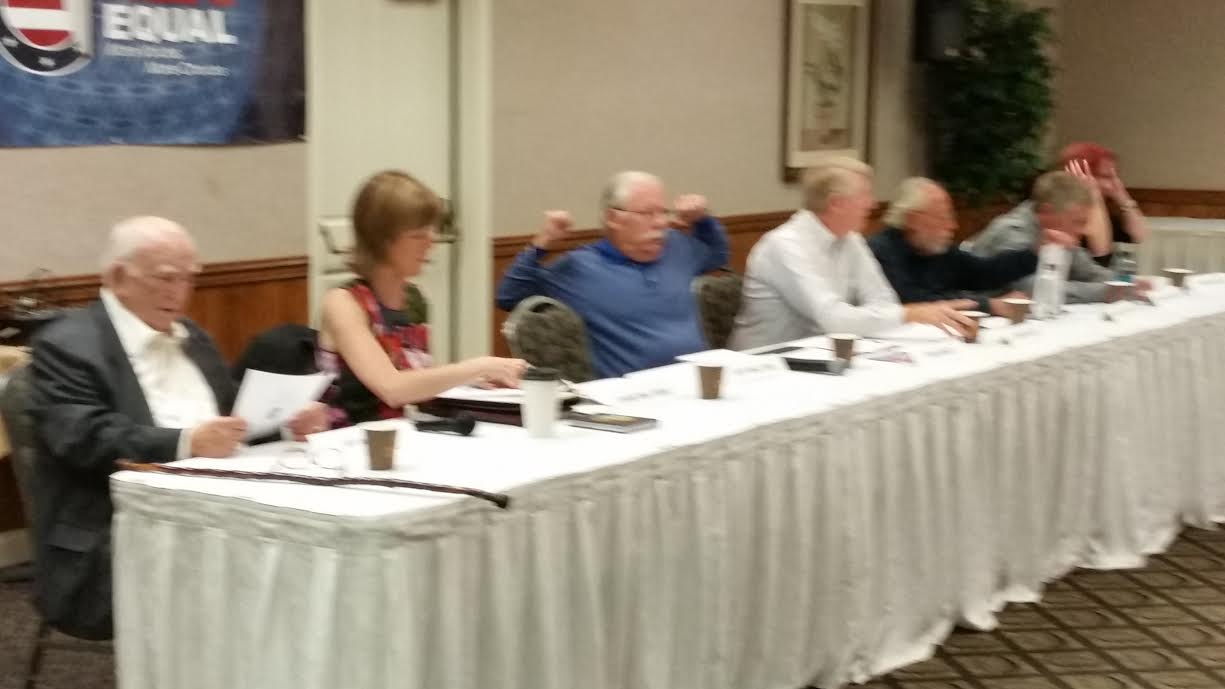 Cambria voters got a helping of candidates for the Cambria Community Service District Board with a dash of Hollywood as Emmy Award winning actor Ed Asner came to moderate the Free and Equal forum  Thursday night.
Five of the seven candidates on the November ballot and write-in candidate Steven Kniffen told an audience of more than 100 what they hoped to achieve and the problems facing the community of 6,000.
Harry Farmer, Tom Kirkey, Dwyane Lee, Jeff Walters, Kniffen and incumbent Amana Rice spent more than two hours laying out their backgrounds and telling the audience how they would approach continuing issues of water, growth and antagonism on and surrounding the board. The audience applauded when candidates called for more transparency and when the recent controversy about a proposed raise for the district's manager came up.
Two incumbents, Gail Robinette and Greg Sanders, did not take part in the forum that was put on by Christina Tobin, founder and chair of Free and Equal. The organization is dedicated to opening up the political process.
Asner took part in order to promote more participation in the election process.
Tobin met Asner a year ago at a Free and Equal event.
Asner said he was taking part in the event because of Tobin.
"I know her and I know what she stands for," Asner said.
Asner also praised those who turned out to watch the forum.
"The country needs you and the kind of example you're setting here," Asner said.