Five semis collide, one dead on Highway 166
September 13, 2016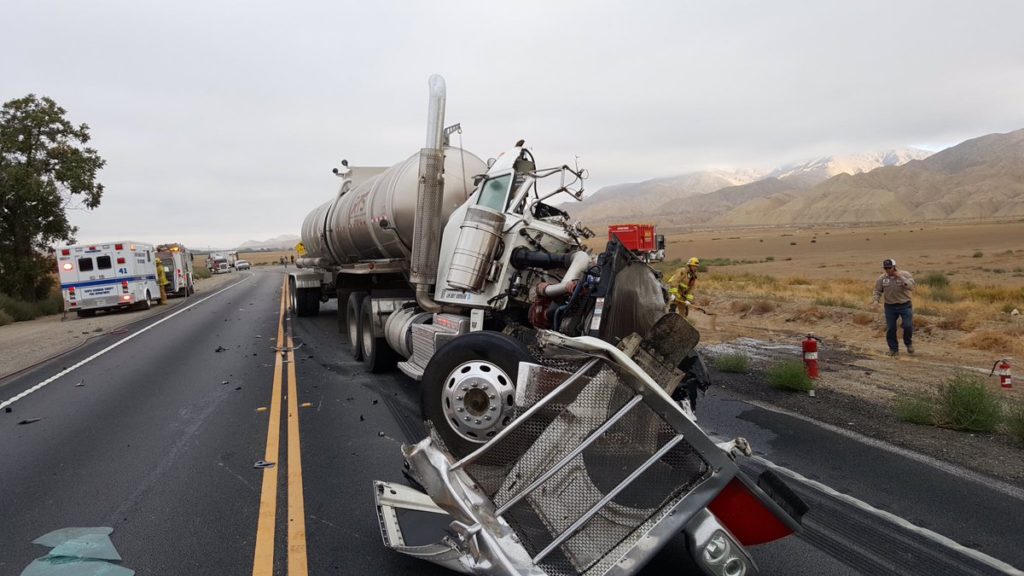 Five tractor trailer trucks collided on Highway 166 Tuesday morning, leaving one person dead, according to the Santa Barbara County Fire Department. The crash also left a big rig tipped over on the highway and caused fuel to spill.
Around 7:30 a.m., the tractor trailers collided on Highway 166 at Aliso Canyon Road near New Cuyama in Santa Barbara County.
KSBY reports a person driving a crude oil tanker crashed into the rear of another tanker. The impact reportedly killed the driver who caused the collision and severely damaged the cab of his truck.
The accident was the second fatal collision this month on Highway 166. Last week, a Bakersfield man allegedly killed two children in a drunk driving accident on Highway 166. That crash occurred on a section of the highway that is in San Luis Obispo County.