House fire in Arroyo Grande
September 25, 2016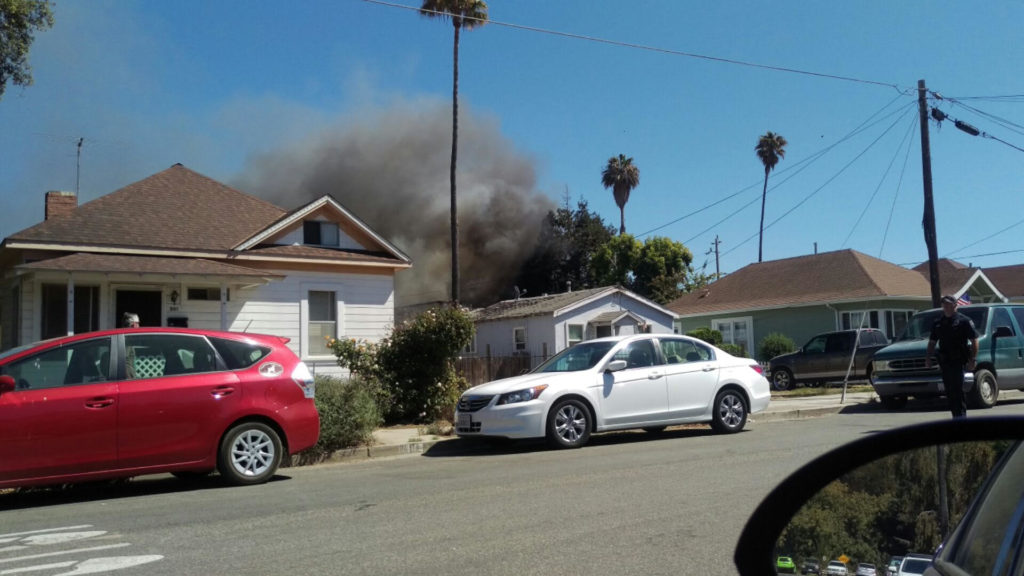 Correction: Early reports from several sources witnessing the fire from a neighboring home that the fire was a home on Garden Street or Nelson Street were incorrect.
A fire started in a backyard shed on Whiteley Street and spread to a four unit building on Ide Street in Arroyo Grande on Sunday afternoon, said Fire Chief Stephen C. Lieberman. Additionally, sparks ignited a palm tree a few houses down from the building on Ide Street.
Witnesses reported seeing fire with smoke and flames coming from the roof of the structure on Ide Street.
On Sunday, streets in the area were lined with parked cars and traffic was heavy making it difficult for emergency personnel to enter the area. Lieberman said response times were quick because of the fire departments proximity to the fires.