Man killed in fall from Santa Maria Mall parking garage
September 25, 2016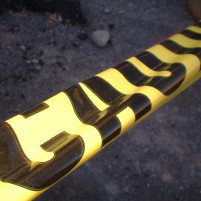 A body was discovered Saturday afternoon on the road outside the Santa Maria Town Center parking garage. Police investigators have not yet said whether they suspect the cause of the fall to be accidental or criminal.
At about 5:15 p.m., police received reports that a victim had fallen from the third level of the parking garage. Officers arrived to find a deceased person.
As onlookers peered from the parking structure, officers covered the body with a white sheet.
Officials are not releasing the man's name until after his family has been notified of his death. CalCoastNews will provide further information as it becomes available.