Man arrested for violent Pismo Beach carjacking
September 25, 2016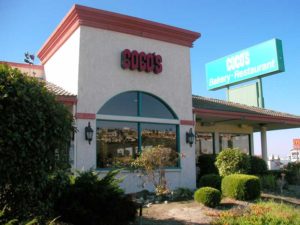 Pismo Beach police arrested a man suspected of a violent carjacking and stabbing Saturday night.
Shortly after 7 p.m., a man was leaving Coco's Restaurant on Five Cities Drive in Pismo Beach when the suspect stabbed him in the parking lot and took off in his black Ford truck. Police found the victim laying on the sidewalk outside Starbucks.
Emergency medical personnel transported the man to a local hospital where he remains in critical condition.
Shortly after 11:30 p.m., Pismo Beach Police located the vehicle with the suspect inside. Officers booked the suspect into the San Luis Obispo County Jail on charges of attempted murder and carjacking.
Officers are currently withholding the name of the victim and the suspect because of the ongoing investigation.