It's not just pot anymore
September 23, 2016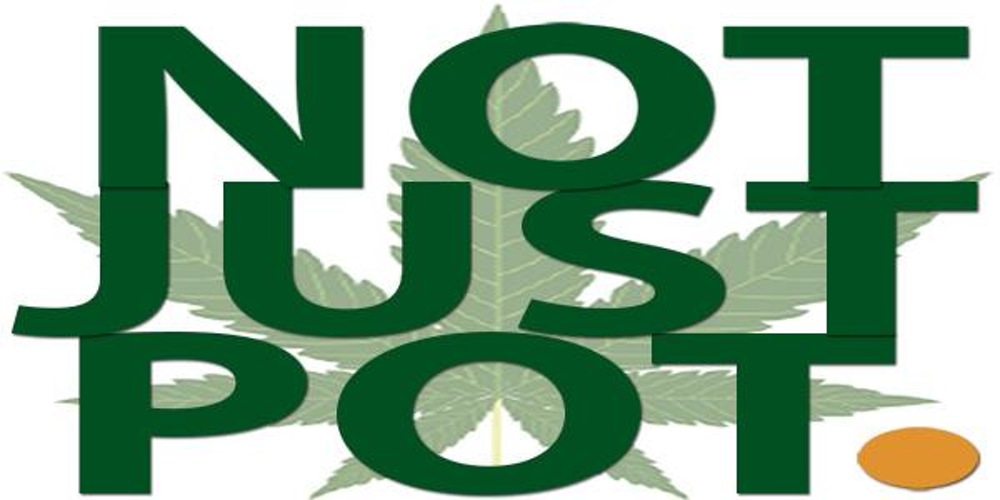 OPINION by JODY BELSHER
Today's marijuana is not what it used to be. Adolescents, teenagers and young adults are vulnerable to brain changes due to the increased potency of the THC in today's weed.
We are failing to educate on the negative effects of this popular drug leaving our youth at risk. In the 60's and 70's marijuana's THC content was roughly 1 to 3 percent. Today the THC tests at around 15 to 25 percent on average, and in concentrated forms, up to 98 percent. This classifies today's cannabis as an hallucinogenic drug that has grave outcomes for developing brains.
We are now seeing dramatic increases in psychotic episodes, triggering schizophrenia and other mental illnesses, as well as major depression and anxiety disorders. Since this new strain of marijuana–which took effect in the past decade–we have yet to realize the impacts that long term use will have on society.
The projection is much like the tobacco industry, where we thought it was harmless but over time realized the physical side effects of lung and other cancers. In fact, it's the tobacco industry that is most interested in addicting our children to marijuana. They target youth with ads for edibles that include gummy bears, pop tarts and sodas. The DSM-5 statistical manual on mental disorders recently listed Cannabis as an addictive substance, which means there is a withdrawal syndrome that inhibits sobriety.
Another serious consideration as Californians go to the polls this November, is the effects of drugged driving. Fatal auto accidents with marijuana in the system in legalized states has skyrocketed. We do not have an accurate measuring system to determine levels of cannabis use. A recent study showed that young people don't hesitate to drive while under the influence of marijuana, where as they might refrain if using alcohol.
Other concerns are neighborhood grows which causes profound stench and excessive water usage for grows. Prop 64, the initiative to legalize recreational marijuana in the State of California, sets the legal age to use at 21. This is problematic, since it is a known fact that brain development continues through ages 25 through 30. Giving the green light to 21 year olds that using marijuana recreationally is ok, is doing a huge disservice to their development and to society as a whole.
Additionally, those legal states are not seeing the taxes they were promised. The money is going to the wealthy investors and not to society as projected.
A conference will be held on Wednesday, Oct. 5 at the Courtyard Marriott (1650 Calle Joaquin Rd.) in SLO from 1:30 p.m. to 5:30 p.m. to address all these issues and much more concerning today's marijuana. It's NOT Just Pot Anymore Conference will feature National keynote speaker and presidential drug advisor Dr. Kevin Sabet, as well as Dr. Stuart Gitlow—Executive Director of the Annenberg Physician Training Program in Addictive Disease, Chelsea Clarke—Strategic Intelligence Analyst with HIDTA Colorado and Jody Belsher—Producer/Director of the award-winning documentary "The Other Side of Cannabis."
In the evening there will be a parent/student forum held the same day at 7 p.m. to 8:30 p.m.–students are free. Dr. Kenneth Starr (Founder and Medical Director of Ken Starr MD Wellness Group) will moderate a panel to address prevention, addiction, treatment and recovery, along with Carlos Guerrero (President and Co-Founder of Central Coast Alumni for Recovery), and Jody Belsher (Producer/Director of "The Other Side of Cannabis" documentary.
Tickets are available online—seating is limited. Parents are encouraged to come with or without children.
The daytime conference is geared to addiction professionals, media, educators, law enforcement, clergy, politicians, legal advisors, social workers, counselors, pharmacists and health professionals. Topics will include: effects on youth: brain changes, mental illness, psychosis, addiction prevention, treatment, recognition, recovery, medical marijuana: medicinal versus recreational, drugged driving, neighborhood grows, vaping, taxes, prison, crime, what legalization means for you and what's happening in Colorado.
This is a rare opportunity to learn from America's leading educators on the subject of today's marijuana and its impacts. Dr. Sabet is an author, consultant and advisor to three U.S. presidential administrations and assistant professor. With Hon. Patrick J. Kennedy, he is the co-founder of Project SAM (Smart Approaches to Marijua­na). He will present on the pending vote to legalize recreational marijuana in the State of California, as well as brain and cognitive issues pertaining to youth marijuana use. Dr. Gitlow in addition to being the Executive Director of the Annenberg Physician Training Program in Addictive Disease, he is the Immediate Past President of the American Society of Addiction Medicine. Dr. Gitlow, board certified in both general and addiction psychiatry, is the Past Chair of the American Medical Association's Council on Science & Public Health. He will address how today's marijuana is addictive, what is recommend­ed for prevention and treatment.
Chelsea Clarke is a Strategic Intelligence Analyst with the Rocky Mountain High Intensity Drug Trafficking Area (RMHIDTA). She is a primary contributor to the annual RMHIDTA regional Threat Assessment and The Legalization of Marijuana in Colorado: The Impact reports. Chelsea will explain the findings of Colorado's legalization effects.
Event organizer and Documentary Producer/Director Jody Belsher will present a clip of her film. Jody is a Master's candidate in Addiction Studies, a Certified Recovery Support Specialist and Certified Lifestyle Coach. She recently interned at SLO County Drug and Alcohol's Drug Court. The event seating is limited. You can register online.