Santa Barbara police officer headed to jail for fraud
September 24, 2016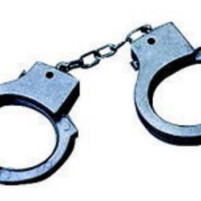 A 28-year-old Santa Barbara police officer was sentenced Friday to 120 days in jail for workers compensation fraud, according to Santa Barbara County District Attorney Joyce E. Dudley
Jacob Finerty pled to four counts of felony workers' compensation fraud. Following a recommendation from the Santa Barbara County Probation Department, Judge Clifford Anderson sentenced Finerty to 120 days in jail, placed him on five years' probation, and ordered him to make $115,669.86 in restitution to the City of Santa Barbara.
In 2011, Finerty started working for the Santa Barbara Police Department. Three years later, a worker's compensation fraud investigation was launched.
Finerty claimed he injured his lower back in an on-duty traffic accident and that he was unable to perform his usual and customary employment duties because of the injury.
However, Finerty was observed on multiple occasions lifting heavy weights, engaging in strength competitions, and competing in MAS Wrestling events. Many of Mr. Finerty's activities were captured on video and photographs, posted on social media websites, and could have been used as evidence in his criminal trial.