SLO County Supervisors reject Laetitia Winery development
September 28, 2016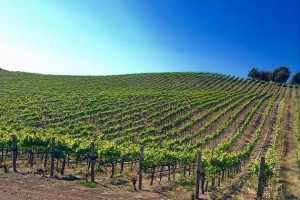 Citing concerns about water use, the San Luis Obispo County Board of Supervisors rejected a proposed housing development at Laetitia Vineyard and Winery.
Laetitia winery is located on a 1,910-acre property between Arroyo Grande and Nipomo. The vineyard is zoned for an agricultural cluster, meaning residential development can occur there as long as the homes are clustered together and have minimal impact on surrounding farmland.
Businessman Selim Zilkha proposed constructing 102 homes grouped in eight clusters because of view shed issues, residential density and traffic congestion. Neighbors responded by voicing concerns about water use.
Last year, the county planning commission indicated it would approve a scaled-down version of the project. However, in February, planning commissioners denied the project on a 3-1 vote after Cal Fire and Caltrans raised last-minute objections to the planned secondary access road.
Following an appeal, the board of supervisors held a hearing Tuesday on the development. The board rejected the project on a 4-1 vote with Arnold dissenting.
Arnold argued the project would be water neutral or would actually save water because the land can still be used for agricultural purposes. If the winery uses the land to plant more grapes, it will consume more water than the residential development would, Arnold said.
Still, the other supervisors said they were concerned the residential development would impact the water supply of residents who live nearby. Supervisor Lynn Compton, whose district includes Laetitia Vineyard and Winery, said she could not overcome the concerns about water.