CCN set to battle pernicious lawsuit
October 25, 2016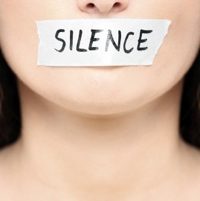 By CalCoastNews staff
CalCoastNews is preparing to defend itself against a claim of libel in a trial now set for next month in a San Luis Obispo County courtroom. A Northern California journalist predicts the outcome "may determine the fate of CalCoastNews' eight-year-long experiment to offer local news coverage amid a trend of shrinking news staff among traditional media outlets."
Veteran investigative journalist and former UCLA and Cornell faculty member Lewis Perdue wrote last month on CCN's GoFundMe site that "after reviewing CCN's articles and other documents, including many from the court case, this libel action appears to be designed to silence CCN."
CalCoastNews has raised nearly half of a $25,000 goal for legal cost assistance through a GoFundMe appeal. Now, CalCoastNews needs help to pay for witness fees and other discovery expenses.
The lawsuit has been brought by Charles K. Tenborg, whose company, Eco Solutions, contracted with the county's Integrated Waste Management Authority (IWMA) to oversee the local household hazardous waste facilities.
In 2012, CalCoastNews published an article focusing on the alleged illegal transportation of hazardous waste by Tenborg's company. The article was the first in a planned series; further reporting was silenced by the lawsuit.
The article was based, in part, on interviews with state investigators and employees at both the Cold Canyon landfill, and at the county's household hazardous waste facility.
Problems were reported on state registrations, transporters driver's licenses, and Eco Solutions transportation of PG&E transformer vault waste and other waste from other producers. Those wastes were transported in unlabeled barrels, then dumped over a hillside in an area of seasonal storm runoff, several sources said.
Aaron Wynn, a worker for Tenborg, said he had concerns for the health and welfare of those living near the IWMA facility because of the dumping of waste in fields, rather than at the dump or at a hazardous waste facility. Wynn later videotaped and then reported the dumping of PG&E transformer vault debris to the operator of the Cold Canyon Landfill.
Tenborg was then ordered to remediate the PG&E waste. Transformer vault waste must be tested and then either transported to a hazardous waste facility, or to a specially-lined portion of a landfill, according to a Regional Water Quality Control Board staffer.
Following is one of multiple videos Wynn shot while working at the IWMA's household hazardous waste facility. This video was posted on YouTube shortly after Wynn died from a gun shot wound, determined to be a suicide.
Tenborg claims the CalCoastNews article damaged his reputation. However, following the article, Tenborg sold his client list, including his contracts with the IWMA and PG&E, and his company's goodwill, for $1.3 million.
With a vigorous defense, it is likely CalCoastNews will prevail in this case.
IWMA's former board president and SLO County Supervisor Adam Hill and several online commenters who he promotes have repeatedly harassed and threatened CalCoastNews' advertisers, which has impacted the news site's ability to fight the lawsuit in what appears to be an undisguised effort to destroy the eight-year-old online news agency.
After CCN launched its GoFundMe drive earlier this year, Hill and several of the online posters he promotes asked people not to donate to the effort. One of those posters, Bill Leys, donated $5 to the CCN legal defense fund, thereby allowing him to post his comment, reprinted here verbatim:
"I put in five (dollars) since that's the minimum amount," Leys wrote. "Definitely worth it for this chance! Here's my 2 cents (which is all I wanted to chip in.) Put your daughter to work on BackPage. That should bring in $50 a night from ten Mexicans. Beg for forgiveness or just suck his dick… . If all else fails, shoot yourself and use the insurance money."