Motorcyclist killed in SLO County crash
October 24, 2016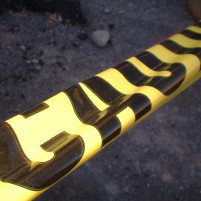 A motorcyclist clocked at 150 mph Sunday evening on Highway 166 in southern San Luis Obispo County drove off the roadway, tumbled down an embankment and died.
The biker, a 31-year-old Seaside man, was headed eastbound on a 2008 Kawasaki 1000 bike when an officer driving in the opposite direction clocked him at more than 150 mph. The officer turned around to pursue the motorcyclist, but lost sight of the biker.
Shortly after 6 p.m., the Seaside man began to turn left on Suey Creek Road but failed to adjust his speed and lost control of his bike. The motorcycle slid on and then off the roadway and down the embankment.
The officer eventually encountered a passerby in another vehicle who indicated the motorcyclist had fallen down the embankment.
It is unknown whether drugs or alcohol factored into the collision.
The death was the fourth fatal collision on Highway 166 since early September. Two of the fatal accidents occurred in SLO County and two were in Santa Barbara County.
In the first accident, a Bakersfield man allegedly killed two children while driving drunk. The second collision involved five tractor trailers and left one person dead. The third accident was a head-on collision, which killed one person and hospitalized others.