Atascadero police catch man wanted in Nevada
November 18, 2016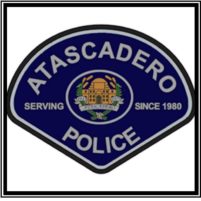 After an hour-long search that included K9s and a CHP helicopter, Atascadero police managed to capture a man who is wanted in Nevada on felony arrest warrants. Donovan Foot, 20, was designated a flight risk in the neighboring state. [KSBY]
Shortly before 5 p.m. Thursday, Foot rolled through a stop sign on San Andreas Avenue in Atascadero. An officer conducted a traffic stop but noticed something suspicious and called for backup.
As a second officer arrived and approached Foot's vehicle, the Nevada man left his two passengers behind and took off running. Officers detained the passengers, who refused to answer questions.
Foot slipped out of sight, and police set up a perimeter around the neighborhood. After about an hour, the K9s managed to find Foot in a nearby creek bed. Foot still refused to leave the creek bed, but he was soon arrested.
Authorities will extradite Foot to Nevada.