Tacker is the most qualified candidate for Los Osos
November 4, 2016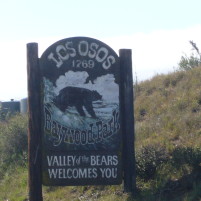 OPINION by PEGGY PAVEK
Sadly, there is too much misinformation being put out on "social media" and elsewhere about Julie Tacker and I would like the opportunity to clear up any "confusion" about Ms. Tackers position and qualifications.
First, it's an outright lie that Julie "intends" to dissolve the Los Osos Community Services District. What she has stated many times is that she wants to gather all possible material and data so constituents can make the best informed decisions possible. She wants the Community to have the opportunity to make a choice and have a voice.
If the numbers don't pencil out and it becomes apparent the district is no longer a viable option without constant water rate increases, she wants the rate payers to decide the outcome based on solid reliable data.
It makes absolutely no sense for anyone to "think" the district can continue to be almost wholly subsidized by water rate payers alone! That's just not fair and equitable. Ms. Tacker wants to establish a level playing field for the water rate payers, they alone cannot continue to pay the "lions share" for the "luxury" of having a district. Local control is not that much of a "benefit."
Second, there are a couple of other "candidates" running for the district that have outright misconstrued and/or misstated the true facts of Ms. Tackers position. She has never said she is "for dissolution." These people are purposely misleading constituents. She is all for letting the Community/ratepayers decide what is most beneficial and economically feasible.
Again, the district cannot survive on water rate payers alone, the figures won't support that. The high cost outweighs any benefit for ratepayers.
That leads me to the next important issue and that involves the "qualifications" of at least one other candidate.
Third, this "candidate" is making the false and erroneous assumption that "they" will be able to "somehow" generate "new revenue" for the district!
Clearly, this should disqualify this person as even being a viable candidate because he obviously doesn't know that the district's main revenue stream is from the "water district." If he doesn't know that, he is in way over his head and is doing a grave disservice to an already financially damaged community.
Please, get the facts or don't run. We've been led down the primrose path far too many times!
Fourth, finally, we've had the district for 16 years and in those 16 years, we've had 16 "General Managers." That's got to be a track record for a mismanaged district in a "disadvantaged community."
Ms. Tacker was the person who discovered many inconsistencies and irregularities involving a recent general manager, Kathy Kivley. It was Julie who brought this discovery to the attention of the board. It's still a mystery to many of us why it took the "board" so long to take action and why it had to be such a costly and lengthy "procedure."
The current district board majority seems to be unable or unwilling to make necessary decisions and that's a huge part of the problem. We need a "decision maker" on the board and that is why I feel Julie Tacker will best serve the needs of the community.
It's refreshing that she is willing to take the heat and flush out corruption, get us correct and relevant data so the rate payers can make informed decisions based on actual facts and not "pie in the sky promises."