Up to 40 dead in Oakland warehouse fire
December 3, 2016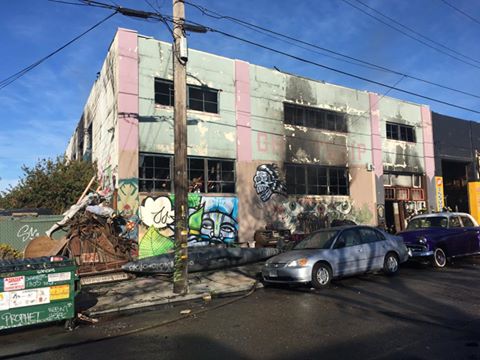 At least nine people were killed and 25 are missing after a fire raced through a warehouse where a concert was being held in Oakland on Friday night.
When firefighters arrived at the warehouse at 11:30 p.m., three sides of the structure were on fire. The roof of the two-story building caved in making it difficult for firefighters to recover victims.
Firefighters have retrieved nine bodies but report there are at least another 25 people unaccounted for, said Fire Chief Teresa Deloche-Reed.
"We still have to do a more thorough search of the building and we don't know the potential number of other victims," Deloche-Reed said.
While the cause of the deadly blaze is currently unknown, in October, amid an investigation into the legality of the structure, the city of Oakland cited the owner of the warehouse.