California birth rate hits record low
December 20, 2016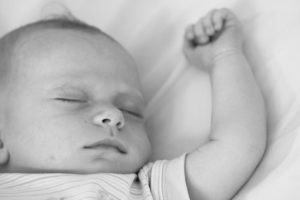 California's birth rate has fallen to a record low, dropping below the lowest level during the Great Depression. [Sac Bee]
The state's current rate is 12.42 live births per 1,000 people, according to a report released Monday by the California Department of Finance. The rate is down from 13.69 per 1,000 people, which it was at the time of the 2010 census.
Previously, California's record low rate was from 1933. That year, the state had a rate of 12.6 live births per 1,000. At the time, unemployment was soaring, personal finances were collapsing and millions of people were standing in food lines.
Walter Schwarm, of the Department of Finance's demographics unit, said a shift in education and workplace trends appears to be responsible for the latest decline in birth rates.
"The going theory is that as college becomes more important we have a larger number of individuals going to college than ever before," Schwarm said.
The increased levels of college attendance delay child bearing, Schwarm said. Thus, many first-time parents are in their 30s, he said.
While the birth rate has fallen, California's death rate has increased as Baby Boomers have aged. The state death rate rose to 6.71 per 1,000 people in 2015-2016, up from 6.26 per 1,000 during the 2010 census.
However, California's population is continuing to rise, largely because of immigration. In 2015-2016, California had a net migration of 70,000 people.
According to the latest figures, the state's population is 39.4 million. It rose by 295,000 from July 1, 2015 to July 1, 2016.