Missing camper found dead in rural SLO County
December 29, 2016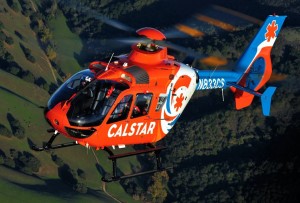 Following an extensive search, San Luis Obispo County Sheriff's personnel found the body of a missing 50-year-old man near a rural campground east of San Luis Obispo.
The sheriff's office has identified the man as Michael Tyson Fontenot. The sheriff's coroner unit is investigating Fontenot's death, but foul play is not suspected.
On Dec. 19, a person dropped off Fontenot at the Rinconada trailhead with the expectation that the 50-year-old man would stay at Sulphur Pots Campground for a week before meeting up again. When the individual returned to the trailhead on Monday, Fontenot did not show up, according to a sheriff's office news release.
On Tuesday, the individual called the sheriff's office, which sent deputies and search and rescue personnel to the area. A helicopter accompanied crews, and the sheriff's posse and air squadron later joined the search.
After failing to locate Fontenot on Tuesday, search and rescue personnel found his body near Sulphur Pots Campground on Wednesday.
The National Forest Service, Cal Fire and the San Luis Obispo County Parks system also provided assistance during the search.