Orange County District Attorney's Office and Sheriff's Department under investigation
December 15, 2016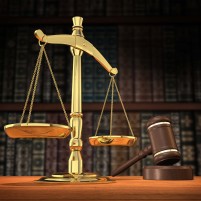 The U.S. Department of Justice announced Thursday it had launched a civil rights investigation into allegations the Orange County District Attorney's Office and Sheriff's Department withheld evidence and used jailhouse informants to illegally obtain confessions.
For years, defense attorneys have alleged that the district attorney's office and the sheriff's department used jailhouse informants to elicit incriminating statements from inmates who had been charged and were represented by counsel, in violation of the Sixth Amendment. Additionally, the district attorney's office is accused of violating defendants' 14th Amendment rights by failing to disclose promises of leniency that would have substantially undermined the credibility of the informants' trial testimony.
In January, Orange County District Attorney Tony Rackauckas requested that the Justice Department review his office's informant policies and practices and offered unfettered access to documents and personnel.
"We appreciate the district attorney's invitation to review his office's policies and practices, along with his assurance of unfettered access to documents and personnel in his office," said United States Attorney Eileen M. Decker. "We are confident that this investigation, and the cooperation being offered by the Orange County District Attorney's Office, will help restore public confidence in the integrity of the Orange County criminal justice system."