Sanitation district board finds no discrimination
December 11, 2016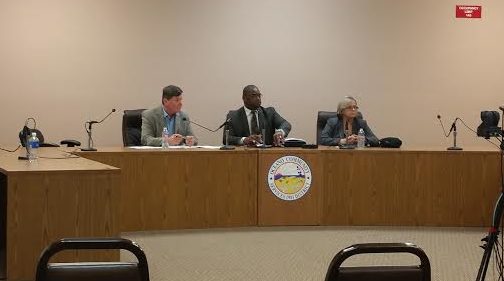 After spending approximately three hours discussing an investigation into allegations of racism, South San Luis Obispo County Sanitation District Board President John Shoals said the board determined there was not sufficient proof that District Administrator Gerhardt Hubner has discriminated against employees.
"There are no sustained complaints of discrimination," Shoals said. "We take all complaints of discrimination seriously."
Since he was hired in April, two employees have filed grievances against the district and another one made a verbal complaint of discrimination. In each case, the board went into lengthy closed sessions and then backed Hubner.
Following a verbal complaint of discrimination in August, Shoals and Trujillo, the district's legal counsel, unilaterally agreed to hire the law firm of Liebert, Cassidy and Whitmore to investigate the allegations. There are currently nine employees at the plant: two are African Americans, one is Asian, and two are Latino.
On Wednesday, the board discussed the almost 100 page report from Liebert, Cassidy and Whitmore in closed session. After the lengthy closed session, Shoals said he would defer to Gilbert Trujillo, the district's legal counsel.
"There was no reportable action," Trujillo said. "We have reported all that we are going to report."
However, votes taken in closed session are required to be reported, according to the Brown Act.
Shoals then read a statement saying the board determined there was no sustainable proof of discrimination.
The sanitation district serves the residents of the Oceano Community Service District, Arroyo Grande and Grover Beach and is governed by a three-person board consisting of one representative from each community.
Currently, former district administrator John Wallace is under a criminal investigation regarding allegations of conflicts of interest and fraud. Shoals had previously voted against investigating the allegations of wrongdoing by Wallace.