Nipomo DUI suspect collides with Guadalupe police officer
December 11, 2016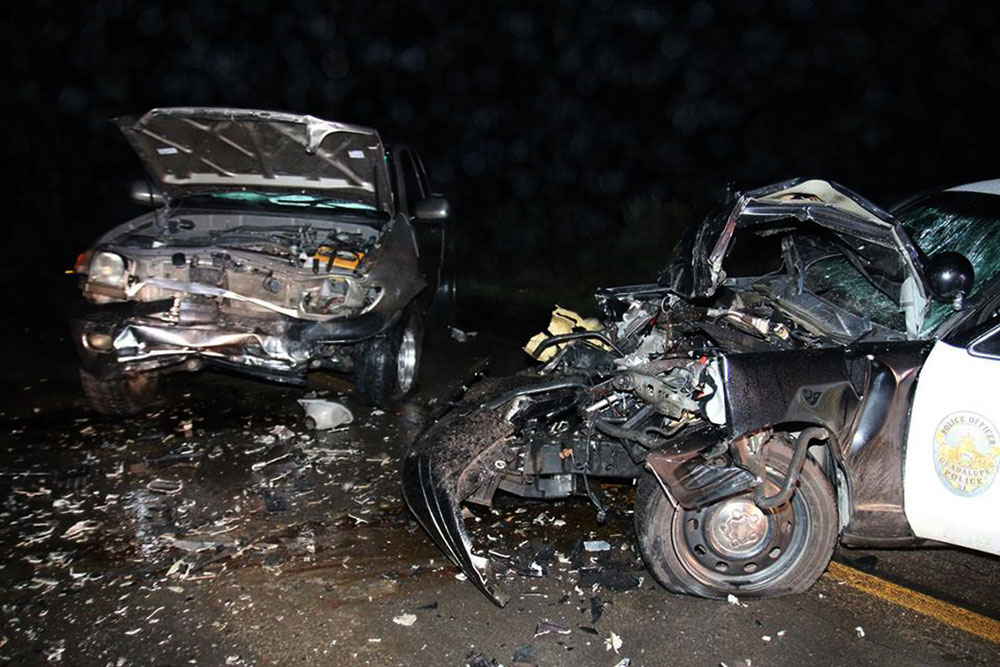 A city of Guadalupe police officer and his prisoner are recovering from injuries from a head on crash with a suspected drunk driver early Sunday morning.
At approximately 2:20 a.m., the officer, who was transporting a prisoner to the Santa Barbara County Jail, was headed southbound on Highway 1 in Santa Maria when he noticed a pickup truck driving northbound in the southbound lane. Though the officer attempted to avoid the collision, the vehicles crashed head on.
Emergency personnel transported the officer to Marian Regional Medical Center where he was treated for his injuries and released. Personnel freed the prisoner from the patrol car and transported him to the hospital where he is being treated for his injuries. The driver of the truck had minor injuries.
Officers arrested the driver of the truck, an 18-year-old Nipomo woman, for felony DUI. She allegedly had a blood alcohol level more than twice the legal limit. The names of the officer and the suspect have not yet been released.