SLO package thief caught on video
December 31, 2016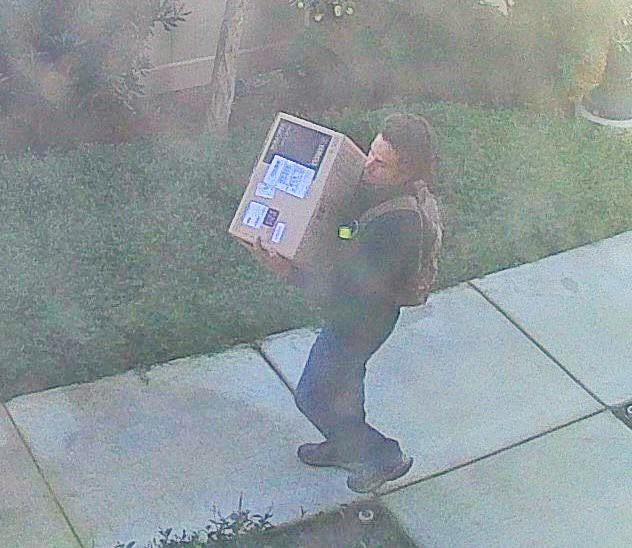 San Luis Obispo police are seeking the public's help in identifying a man who stole a package off the front porch of a home on Tarragon Lane.
At 12:23 p.m. on Thursday, the homeowner's security  camera captured the thief snatching the UPS package. The homeowner reviewed the video and reported the theft to police.
The suspect appears to be a white or Hispanic man with short dark hair.
Police are asking anyone with information about the theft or the identity of the thief to call the department at 805-781-7312 or Crime stoppers at 805-549-7867.