Pair of California twins is born in separate years
January 3, 2017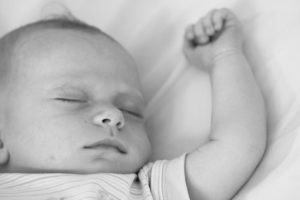 A pair of California twins entered the world four minutes apart over the weekend, yet the babies were born in different years. [Fox San Diego]
At 11:56 p.m. Saturday, a San Diego woman gave birth to Scarlett Annie at Sharp Mary Birch Hospital in Kearny Mesa. The mother gave birth to a second girl, Virginia Rose, at 12 a.m. Sunday.
One sister's birthdate is Dec. 31, 2016, while the other girl's is Jan. 1, 2017. The newborns' last name is not known.
The parents have been identified as Brittany and Brett. They declined to give media interviews.
In San Luis Obispo County, the first baby born in 2017 was Aurora Shanel Lyons. Macy Cunningham-Rule gave birth to Lyons at French Hospital Medical Center in San Luis Obispo at 11:15 a.m. Sunday.
The baby weighed 8 pounds and was 20 inches long. James Lyons Aurora is the father of the newborn.