Police identify woman who died in SLO fire
January 28, 2017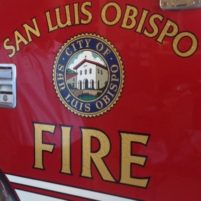 Police have identified a San Luis Obispo woman who was found dead last week in a mobile home that caught fire as Judith Ashlock, 69.
Investigators determined Ashlock died from natural causes. While cooking on her stove, Ashlock had a medical emergency and her home caught fire.
A neighbor then reported the fire after seeing smoke coming out of Ashlock's home in the 1000 block of Stephanie Drive. The caller said it sounded like fire alarms were going off inside the home.
Soon after entering the structure, firefighters found Ashlock's body.