5 injured as 2 cars crash into Cambria bakery
February 26, 2017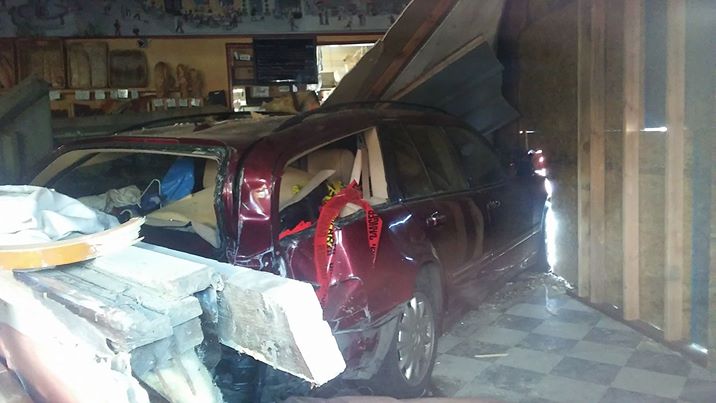 A 40-year-old Cambria man is in jail after he crashed his truck into The French Corner Bakery on Saturday morning injuring five customers who were inside the business, according to the California Highway Patrol.
Shortly before 8 a.m., Jeremy Preston was driving his Chevrolet truck on Main Street when he ran a stop sign at Burton Drive and hit a parked truck. Preston continued driving and then crashed into a parked Mercedes propelling both his truck and the Mercedes into The French Corner Bakery.
Inside, one customer suffered major injuries while the other four injured customers had minor to moderate injuries.
Officers arrested Preston for driving under the influence and booked him into the San Luis Obispo County Jail with his bail set at $100,000.