Crashes, flooding and downed trees in SLO County
February 17, 2017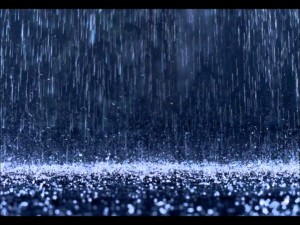 The latest storm is wreaking havoc on roadways in San Luis Obispo County Friday morning. At least one serious collision occurred, and flooding and downed trees are impeding traffic.
A vehicle rolled over on northbound Highway 101 south of the Monterey County line with one person suffering major injuries in the crash, according to the CHP. No other vehicles were involved in the crash, but it is unclear how many people were in the car.
Another collision on northbound Highway 101 occurred north of Highway 58. It is unclear if the crash resulted in any injuries.
Numerous trees have fallen on roadways across the county. Trees are down in rural Arroyo Grande, rural Paso Robles and on Highway 41 by Cerro Alto Campground.
Additionally, there were large rocks in the roadway on Highway 166 southeast of Nipomo, and a power line was down in rural Paso Robles.
The CHP reported flooding on O'Connor Way in rural San Luis Obispo, as well as at 675 California Boulevard in the city of SLO. The CHP's San Luis Obispo office is located at 675 California Boulevard.
On Highway 41 between Atascadero and Morro Bay, a truck pulling jet skis got stuck and was unable to turn around, according to the CHP.