Inspection report rips SLO County Jail's treatment of mentally ill inmates
February 7, 2017
By KAREN VELIE
Editor's Note: This is part two in a two-part series about San Luis Obispo County health services and sheriff department's treatment of the mentally ill. Part one looked into several suspicious deaths and one injury that occurred in 2017.

Following the deaths of three jail inmates in less than a year, in late 2014 San Luis Obispo County hired inspectors from the Institute for Medical Quality to look into the jail's compliance with Title 15. The inspection found numerous problems in inmate treatment, according to an inspector's 2015 report acquired by CalCoastNews.
Nevertheless, most of the deficiencies continue to this day.
State law requires California jails to submit a health inspection report every two years to the state and to provide the county board of supervisors copies of the report. However, it appears the SLO County Board of Supervisors was not provided the 2015 report.
Inspectors determined that the county had failed to comply with state requirements regarding adequate staffing, policies and procedures and the proper use of restraints and rubber rooms. While the county appears to be ignoring state policies and procedures in an attempt to cut expenses, inmates have died and suffered, at least, physical traumas.
The San Luis Obispo County Jail is run by Sheriff Ian Parkinson and houses about 600 inmates per day. The county health department, led by Jeff Hamm, is charged with the medical and mental health care of the inmates.
Under Hamm's leadership, the county mental health facility on Johnson Avenue has refused to admit more than a few mentally ill transfers from the jail at a time. As a result, inmates who have been ordered by a court into a mental health facility often languish for weeks or months in jail.
Because the county has failed to transfer mentally ill people, including some who have had their charges dropped but still remain in jail, the county is out of compliance with Title 15, according to the report.
The health department has said repeatedly that it adopted a policy of not transferring mentally ill inmates because of licensing issues. But, in Hamm's response to the report, he said there was not a licensing issue and that the county mental health facility would begin treating more than just a few mentally ill inmates at a time.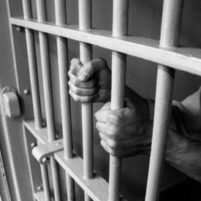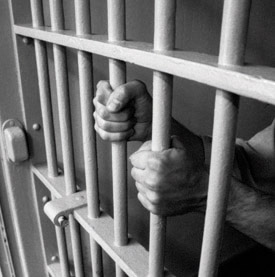 "It was an oversight that has been corrected," Hamm wrote in a Dec. 5 email.
A review of records of several people in the jail awaiting transfer to the county mental health facility shows otherwise. Even though the county mental health facility is rarely at capacity, county staffers continue to use force, rubber rooms and jail cells as an alternative to treatment, according to county sources and the inspector's report.
The failure to properly staff the jail is another bone of contention. While the inspectors and many county staffers report the jail's medical and mental health staffing precludes giving adequate care, Hamm claims the jail is now and has been properly staffed.
Nevertheless, Public Health Director Penny Borenstein told jail medical staff at an April 19, 2016 staff meeting that the county has not properly staffed medical personnel at the jail for a decade, according to the minutes of the meeting.
"We have not been fully staffed over the last 10 years," Borenstein said. "The leadership team is working very hard to hire enough staff to cover all the shifts and fill the vacancies."
Inspectors asked the jail to stop the practice of having deputies, who lack medical training, do medical screenings of inmates. The county responded by announcing plans to create a position for a nurse to work in intake, according to the report.
But, after several months, the health department stopped the practice of positioning a nurse in intake, sources said.
In addition, inspectors determined that medical staffing levels at the jail were "insufficient to meet the workload." At times, the jail has only one nurse on staff whose duties include handing out about 1,487 daily prescriptions. As a result, the county has "potential associated litigious risk issues," the report read.
"The workload capacity of meeting the needs of the inmate medication administration program as it currently exists is prohibitive," according to the report. "By enhancing the registered nurse full time equivalent, it removes the risk potential."
The inspectors also found that deputies were confining mentally ill inmates in safety cells for a week or longer "which borders on using the safety cell as a substitute for treatment." Safety cells are small concrete cells with rubber padding, no bedding and a hole in the floor for human waste.
If an inmate is still a danger to himself or others after spending three days in the cell, the inmate is transported to the county mental health facility, Hamm said.
"If after 72 hours an inmate still presents as a danger to self or others, or is gravely disabled, a team including a lieutenant and health and psychiatric staff determine if the inmate may be safely rehoused," Hamm wrote in an email. "If the inmate is still at risk, they are referred to the psychiatric health facility."
However, in the month before his death, 36-year-old Andrew Holland was held naked in a security cell for several weeks. On Jan. 20, Holland was stripped down and confined to the drunk tank for two days, sources who asked not to be identified because of fear of retribution said. Holland died on Jan. 22.
The jail also violates regulations because of correctional staffs failures to follow policies and procedures in their use of restraints, such as a restraint chair. According to the report, deputies have failed to document reasons for keeping inmates restrained longer than two hours and have failed to get a mental health consultation within eight hours of placement in restraints. That violates Title 15.
Throughout the report, inspectors requested that custody, mental health and environmental health staffers put policies in place regarding safety cells and the use of restraints. The county health department noted that it is working on updating its policies and procedures.
Sheriff's spokesman Tony Cipolla said that policies and procedures are the responsibility of the county health department and not the sheriff's department.
During the past three years, there has been a string of deaths at the county jail. From Jan. 2014 through Feb. 2017, eight people have died in county jail custody, primarily because of medical issues.
In the majority of those deaths, county staffers allegedly failed to provide medical assistance, check on inmates as required by department policy or protect inmates from abuse or neglect.