Thousands of SLO County residents still without power
February 20, 2017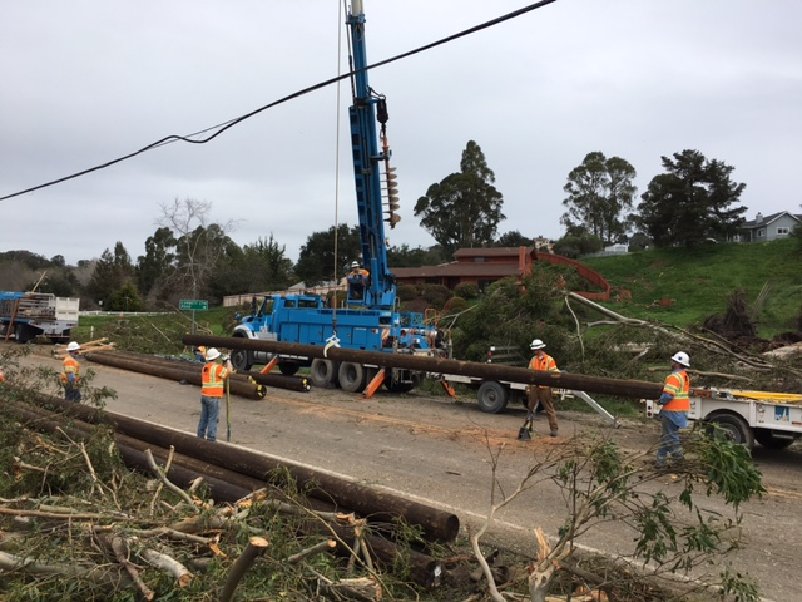 Following numerous outages over the weekend, more than 2,000 San Luis Obispo County residents remain without power Monday morning.
Heavy rain and wind caused thousands of local residents to lose electricity on Friday and Saturday. On Saturday morning, 8,706 customers in SLO County and northern Santa Barbara County were without power, according to PG&E.
Sixty mph wind gusts broke numerous tree limbs, which then snapped powerless. Wind speeds reached up to 71 mph near Diablo Canyon power plant.
Some local residents have been without power since Friday. Strong rain and wind is expected to continue throughTuesday.
As of Monday, the following outages remain in SLO County, according to PG&E:
Arroyo Grande
Twenty outages affecting 864 customers
Cambria
Two outages affecting 42 customers
Los Osos
Two outages affecting 51 customers
Morro Bay
Three outages affecting 157 customers
Nipomo
Two Outages affecting 13 customers
Oceano
One outages affecting one customers
Paso Robles
One outages affecting one customers
Pismo Beach
One outages affecting one customers
San Luis Obispo
Three outages affecting 1192 customers
Shandon
Two outages affecting 622 customers