California and SLO County getting older
March 10, 2017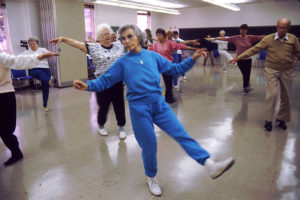 With a declining birth rate and rising life expectancy, California's population will be getting older over the next several decades. By the year 2060, more than one quarter of the state population is projected to be 65 years or older.
In 2051, California is projected to join the ranks of Japan and many European states in the category of countries that have more deaths than births. Immigration, however, is expected to keep California's population growing.
Between 2016 and 2060, the median age in California is expected to rise from 36.2 to 45, according to data released by the California Department of Finance.
The median age in San Luis Obispo County is expected to enter the 40s by 2035. In 2010, SLO County's median age was in the 35-39 range. In 2035, the county's median age is projected to be between 40 and 44.
In 2015, there were 26 people in the county who were 100 years or older. State projections show, in 2060, there will be 644 SLO County residents age 100 or older.
Over the next four and a half decades, SLO County is expected to grow at a little more than one third of the rate of California.
In 2016, the population of California was estimated to be 39.4 million. In 2060, the state population is projected to be 51.1 million — about a 30 percent increase.
SLO County's population was estimated to be 276,844 in 2015. The county population is projected to be 307,681 in 2060 — an 11.1 percent increase.
Hispanics accounted for 39 percent of California's population in 2016, one precent more than whites. By 2060, Hispanics are projected to make up 46 percent of the statewide population, while whites will account for 31 percent.
In SLO County, whites accounted for 70 percent of the population in 2015, while Hispanics comprised 20 percent of county residents.
By 2060, SLO County's whites are expected to decline both in population and in percentage, while the Hispanic population is projected to nearly double. Whites are projected to account for about 57 percent of SLO County's population in 2060, and Hispanics are expected to make up about 32 percent of county residents.
California's five largest counties — Los Angles, San Diego, Orange, Riverside and San Bernardino — are projected to maintain their population rankings over the next several decades.