Family of man killed by police sues Santa Maria
March 15, 2017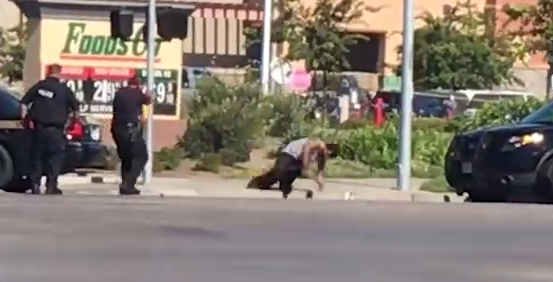 The family of a man who was shot and killed last year by Santa Maria police officers has filed a federal lawsuit against the city, as well as its police department and five officers.
Javier Gaona, 31, was armed with a knife and reportedly suicidal when officers shot and killed him on July 20, 2016. Gaona's family, as well as many witnesses to the shooting, said it constituted excessive force, while the Santa Mara Police Department has maintained that the shooting was justified.
A lawsuit filed this week by Fresno County attorneys William Schmidt and Eric Schweitzer states Santa Maria officers observed Gaona cutting himself with a knife and stating he wanted police to kill him. Officers surrounded Gaona and, without any warning, started shooting him with bean bag rounds, according to the lawsuit.
Gaona was not threatening anyone at the time, and the bean bag rounds exasperated the situation, causing the man to stumble in various directions and move toward the officers. Police then fired live ammunition, striking Gaona 14 times, the lawsuit states.
The suit alleges police made no effort to use crisis intervention tactics nor a trained negotiator and/or a mental health professional. Nor did officers use words, a taser, a police dog, a distraction or time to deescalate the situation, the lawsuit alleges.
"Reasonable officers would not have concluded that Javier, isolated and surrounded by a throng of heavily armed law enforcement officers and their patrol cars, posed an imminent threat of serious physical harm to any individual other than perhaps himself," the lawsuit states.
The suit alleges excessive force, unlawful seizure, battery and negligence. Additionally, the lawsuit alleges Santa Maria officers are improperly trained in crisis intervention, and the police department has a policy of permitting excessive force and unlawful seizure.
Following the shooting, the Santa Maria Police Department said its officers did try to negotiate with Goana. But, officers did not succeed in convincing him to surrender.
Officers then fired several rounds of bean bags, but the less lethal munitions did not subdue Gaona, according to the police department's account of the events.
The man then started stabbing himself, after which he charged at officers with the knife, according to the police department. Officers fired multiple bullets at Gaona while he was running with the knife, police said.
Multiple witnesses captured video footage of the shooting. The footage shows officers positioned behind patrol vehicles and Gaona stumbling as police shot him.
During the incident, a crowd of onlookers was watching from across the street. After officers shot Gaona, the crowd reacted angrily, accusing police of excessive force and murder.
Gaona's family is seeking compensatory and punitive damages, as well as reimbursement for legal costs. Prior to filing the lawsuit, Gaona's family filed a claim against the city seeking $3 million in damages, as well as mandatory training for officers on handling incidents involving emotionally or mentally unstable individuals.