Man allegedly kidnapped Pismo Beach officer
March 11, 2017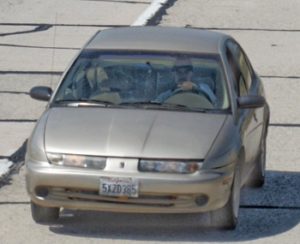 While running away from a Pismo Beach police officer, a man allegedly yanked the policeman inside a vehicle and then drove off with cop inside the car, according to documents filed in San Luis Obispo County Superior Court. [Tribune]
On Dec. 6, Officer Chris Siglin was trying to take Derek James Carlson, 27, into custody, when Carlson made a break and then climbed into a car parked nearby.
Siglin attempted to pull Carlson out of the vehicle. But instead, Carlson managed to pull the officer inside and begin driving.
Carlson made it about a block before he was stopped and arrested.
Carlson is charged with kidnapping, assault with a non-firearm deadly weapon and two counts of resisting an officer. He also faces misdemeanor counts of drug and paraphernalia possession.
An arraignment hearing is scheduled for Wednesday in Judge Jacquelyn Duffy's courtroom.